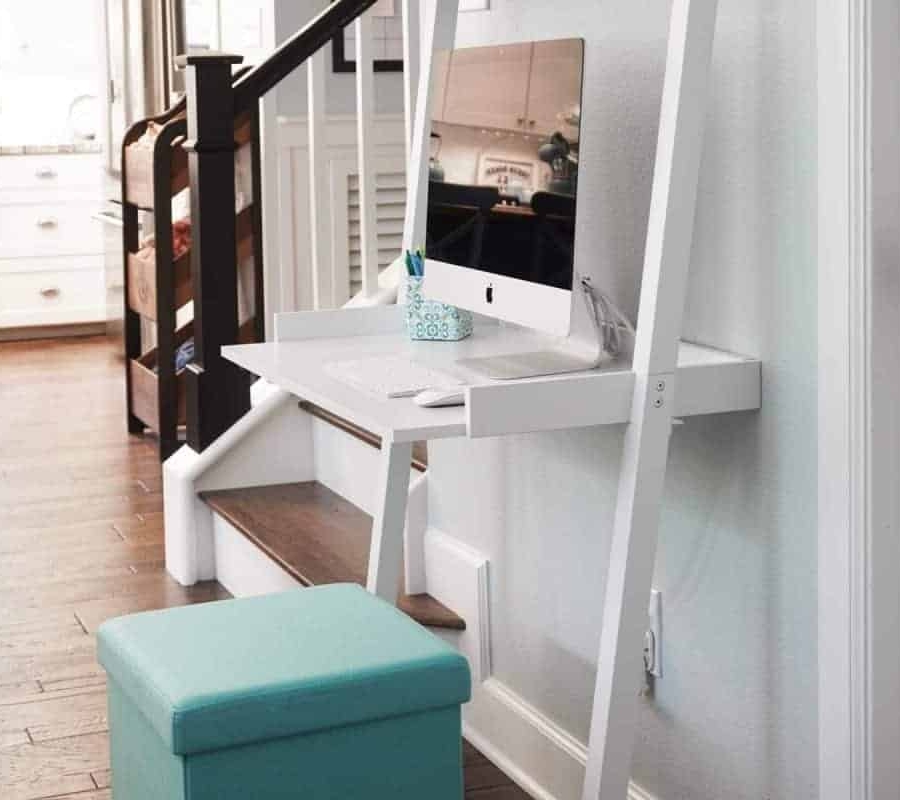 Update: we've had this desk and chair in place for over a year now and it's still holding up perfectly with daily use. I'm very happy with the entire setup.
Last year we made the big decision to start homeschooling one of our children. It wasn't an easy decision, but it was definitely the right one!
This post contains affiliate links. For more information, see my disclosure.
This year we decided to start homeschooling a second child! Sometimes I wonder why we love to complicate things for ourselves, but I guess it keeps us young! Now we have a third child begging to be homeschooled next year. Ay me!!
Where to Setup a Homeschool Desk When Space Is Limited
Well, with homeschooling came some challenges. Among them was having a proper area for the kids to do their work. We already ran out of rooms in our home when we adopted two children last year, so we definitely don't have a room we could dedicate exclusively to homeschooling. With our older homeschooled child, we didn't have a problem because he has a small extra room inside his bedroom that serves as a little study for him. He's 16 and very responsible so there's no issue with him doing his work in his room.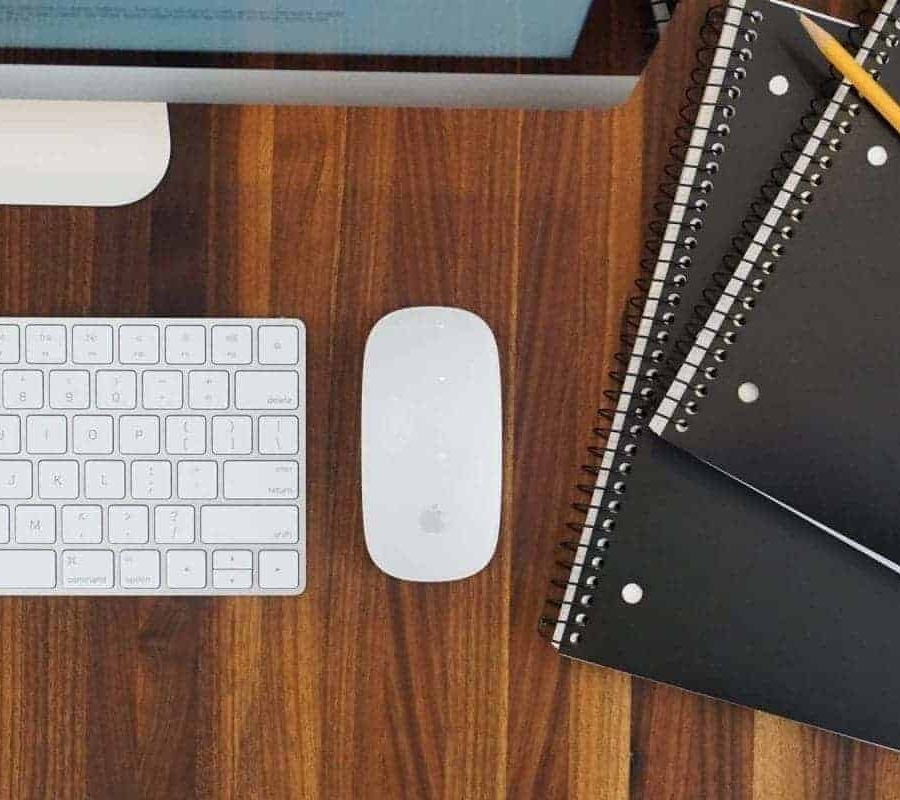 The 11-year-old is another story. She would definitely have to be in a visible area where we could constantly supervise what she's doing. So, for the last six months, she's been working on our kitchen island.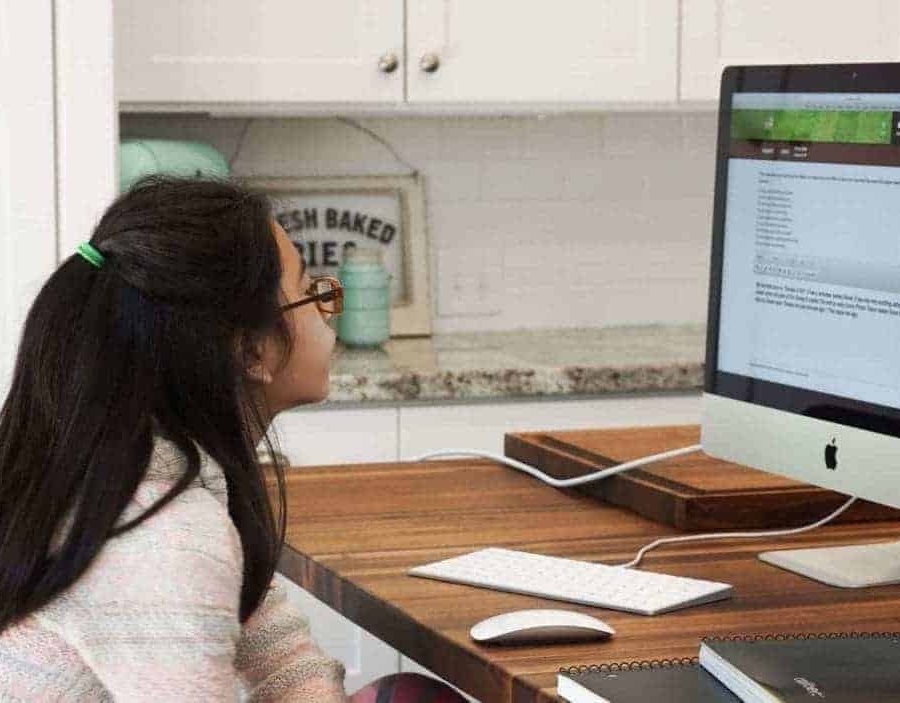 That is not ideal because we're constantly having to shift her from side to side. She's easily distracted as it is, so we had to find a solution.
Finding the Solution to My Space Problem: A Super Slim Desk
I went into The Container Store, for something else mind you, and saw this super slim, leaning desk.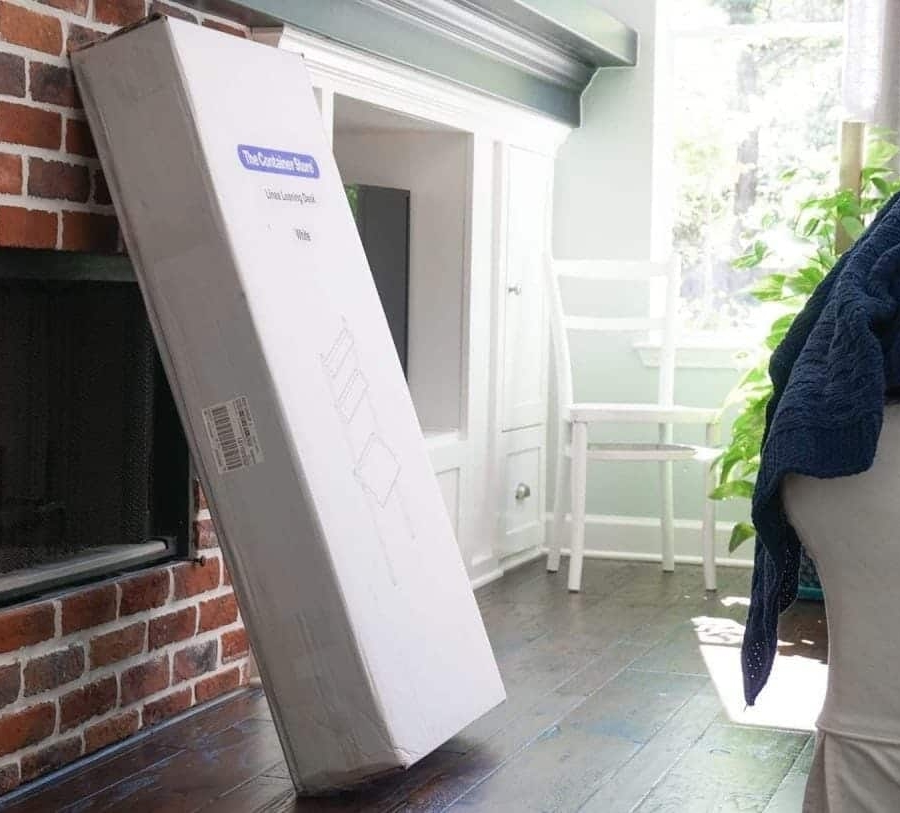 I quickly called Ryan and he took some measurements and before you know it, the desk was loaded in my car!
Finding the Right Spot for Our Homeschool Desk
We decided to place the desk on a small wall in the living room next to the stairs. The only issue: said wall, is also the place where Luna's bed sits.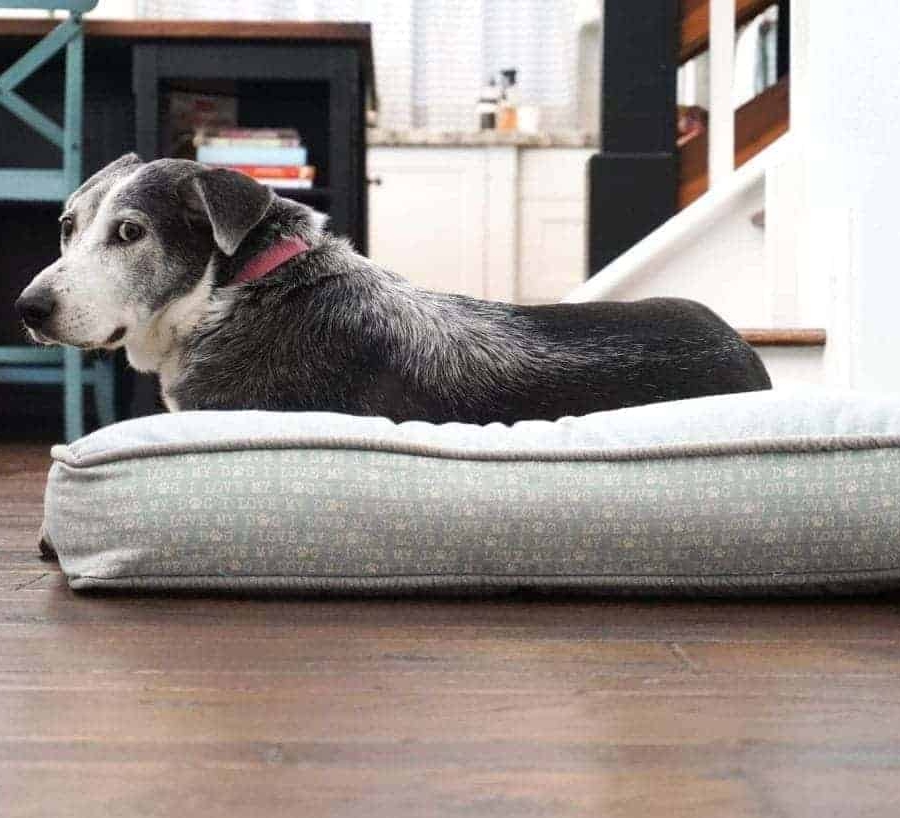 She wasn't too thrilled about her bed being moved and she took a stand for a while, not moving from the floor by the wall.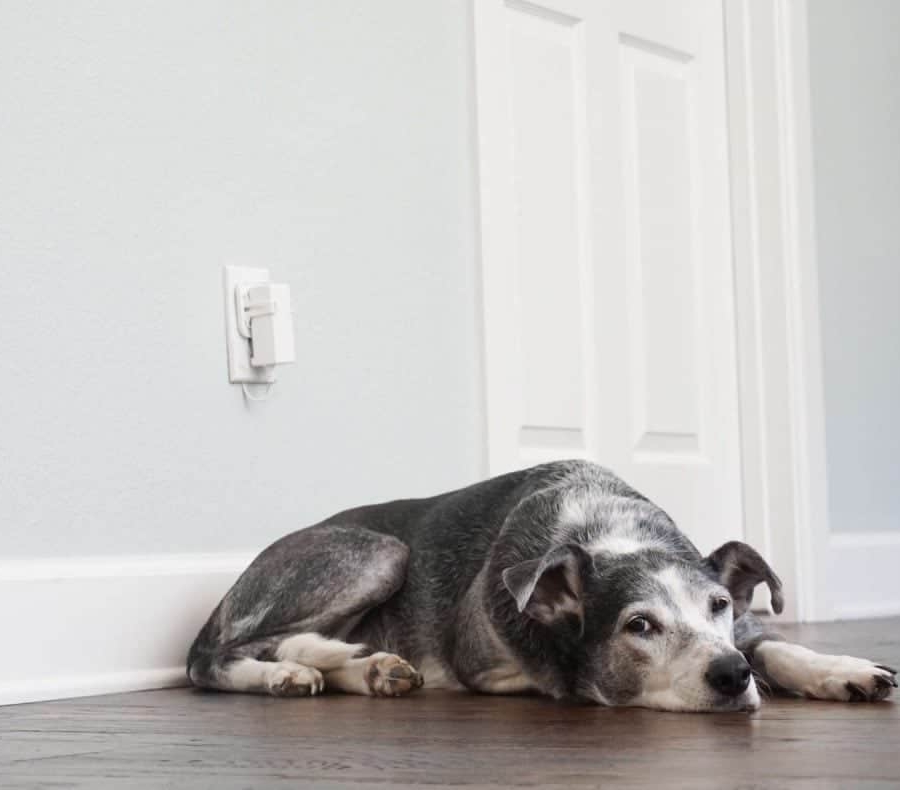 She got over it though!
Decorate Your Space!
Here is a list of items you can use to decorate your space.
Featured Items
Here is a list of the products featured in this post or products similar to those featured in this post:
Building Our Homeschool Desk
Upon opening the box, we were surprised there were so few parts! Ryan and I always build furniture together, and we usually have fun doing it, but of course, there's the occasional "shelf put in upside down, I'm going to throw this furniture away" moment! We usually get through it though.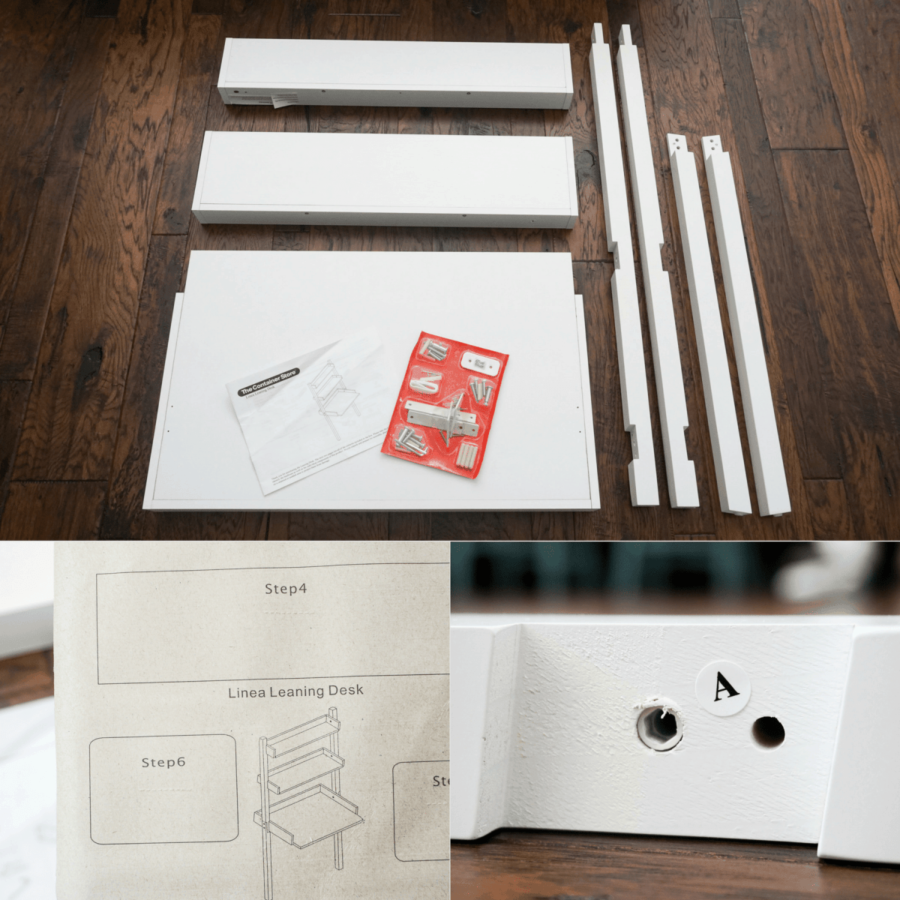 Well, for the most part, this desk was very easy to put together. We did have some trouble at the very end because the holes weren't lining up just right. We may or may not have stripped a couple of screws along the way. I can neither confirm nor deny that. But, the beauty of it was, the desk actually came with a whole pack of spare parts!!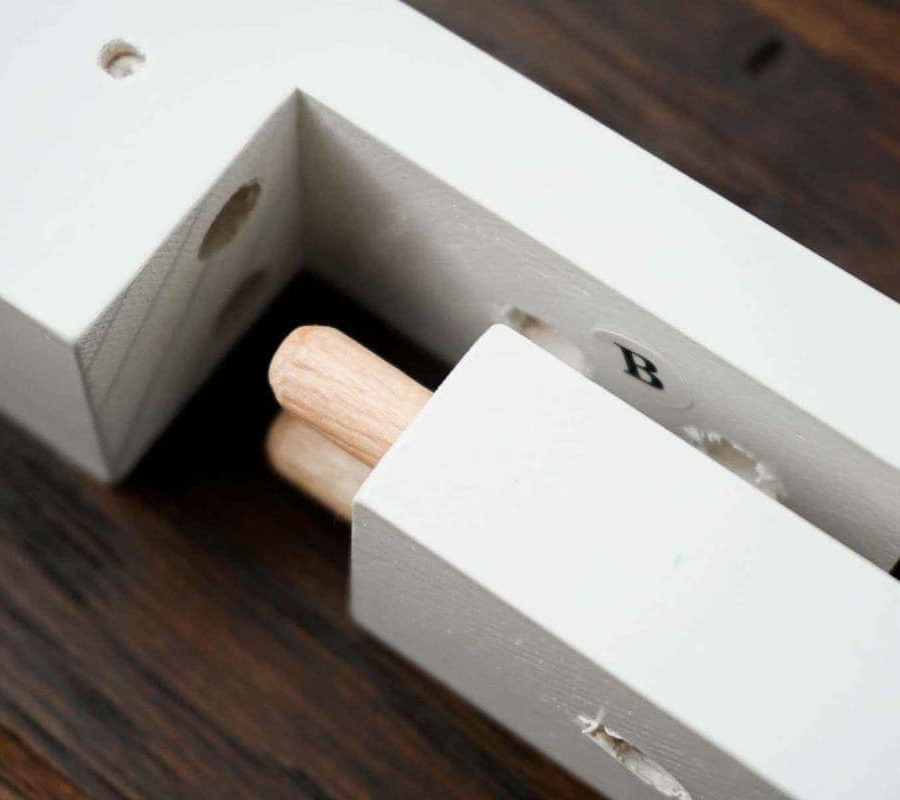 The trick was the shelves had to be angled just right. Since it's a leaning desk, the shelves don't sit how you expect them to. Once we figured that out, it was a breeze.
Modifying the Desk to Fit Our Needs
The desk comes with a tether system for anchoring it to the wall. It will definitely protect a person from having the desk fall on them, but there is way too much "give" and if the desk is tipped, the computer and anything else on it would definitely slide off. The computer sliding off was not an option! So Ryan went to Home Depot to find a solution. He got some brackets, wall anchors, screws and spray paint and came up with a solid anchor system for the desk.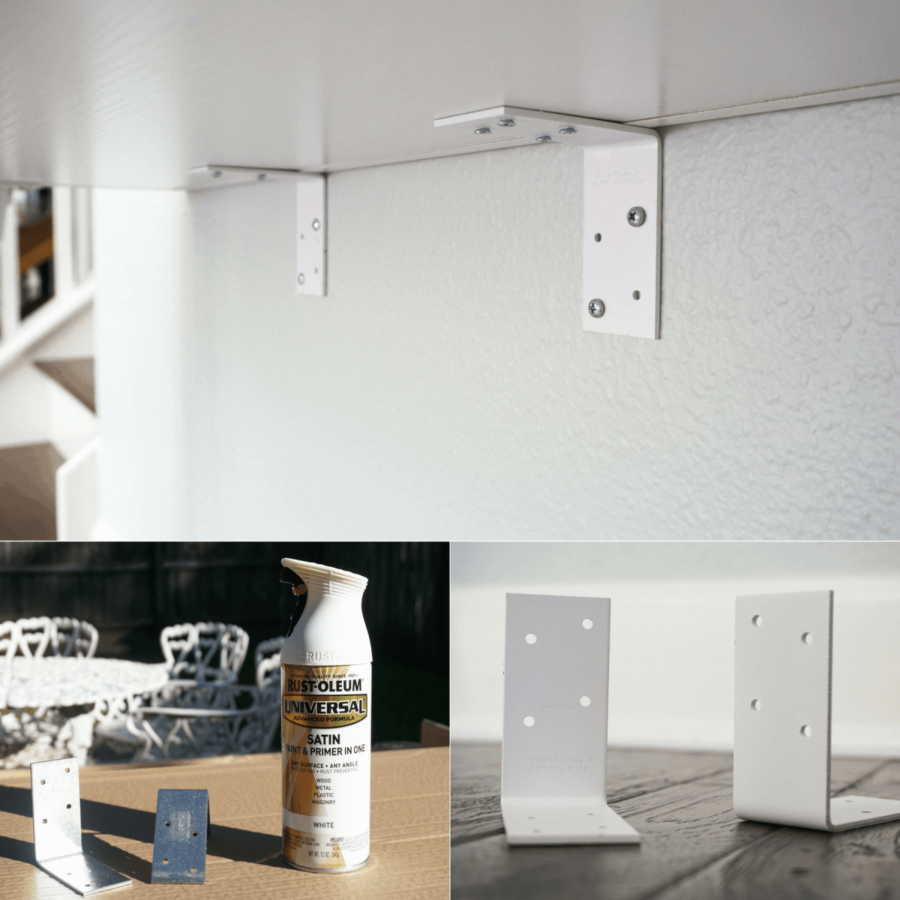 Quick Tip
Attaching The Brackets
To fasten the desk to the wall, we used two corner brackets, some wall anchors, and 2″ long screws. Important: the 2″ screws only go into the side of the brackets that are up against the wall. You'll want to use a much smaller screw to attach the brackets to the desk. To attach the brackets to the underneath of the desk, we used small self-tapping wood screws.
Since we are putting a computer on it, we had to drill a hole for the cord. This part was scary for me but I must say Ryan did a great job! He taped the area where he would drill the hole so the desk wouldn't split. We covered it with this furniture hole cover also from Home Depot and it's as if the desk came drilled from the factory!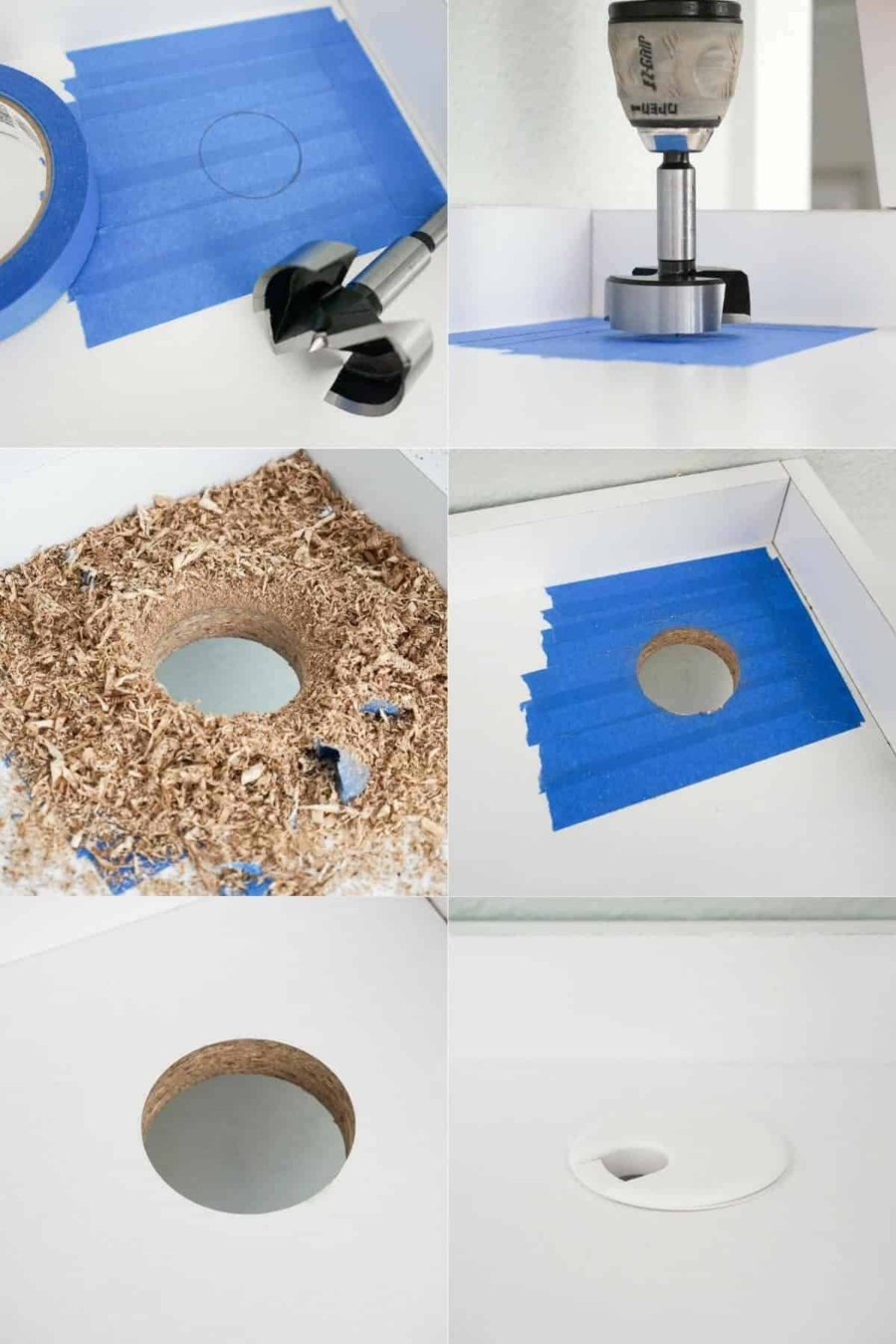 Finishing & Decorating the Desk
The desk fits perfectly on the wall.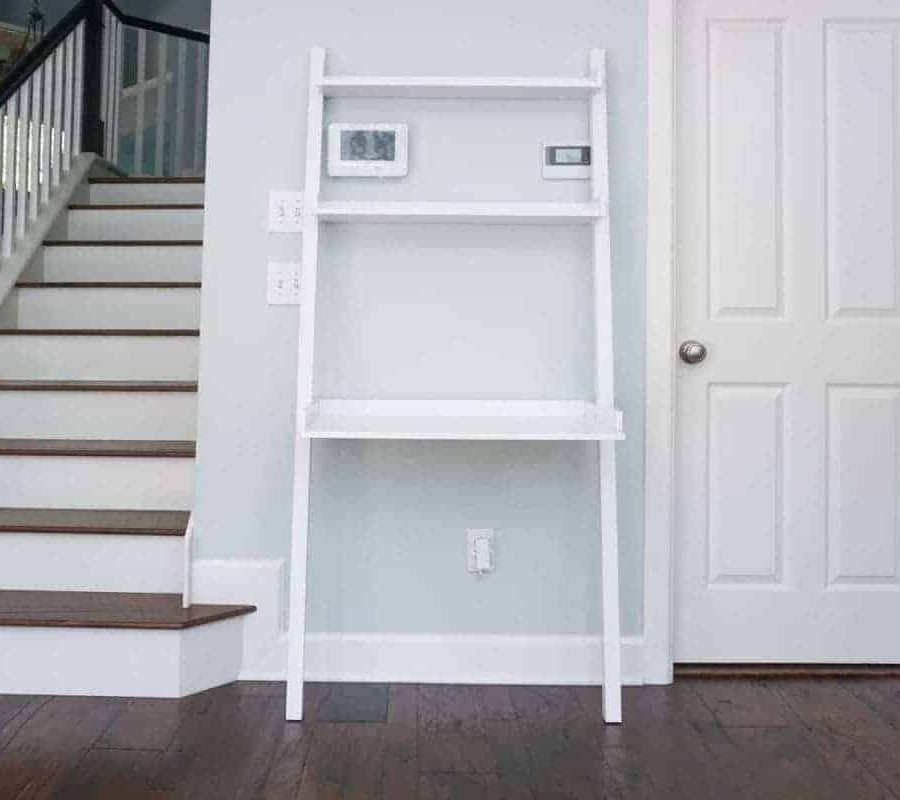 It has always bothered me that I couldn't hang anything pretty on this wall since both the thermostat and the alarm panel are on there. Well, they fit perfectly between the sides of the shelf and now can be semi-hidden by placing things on the shelves in front of them.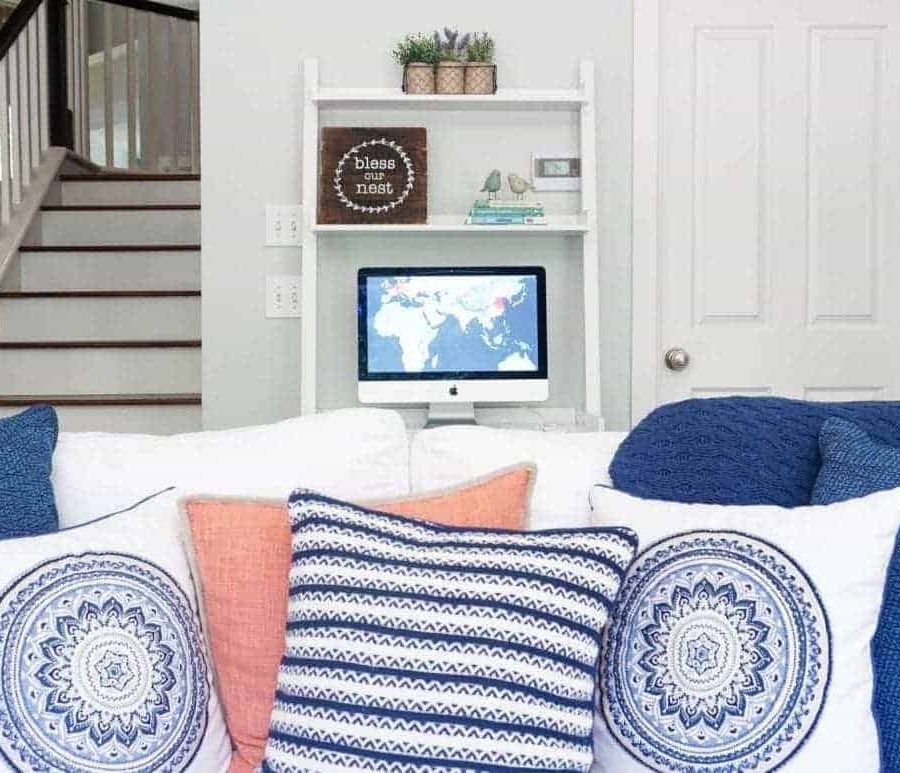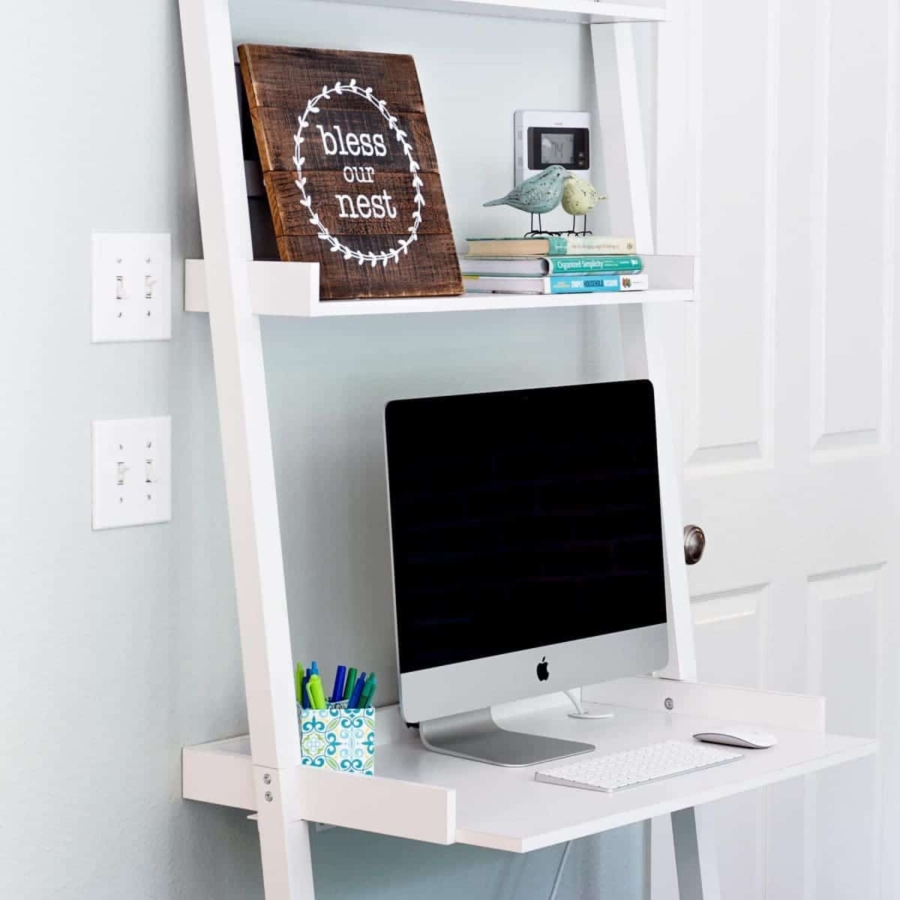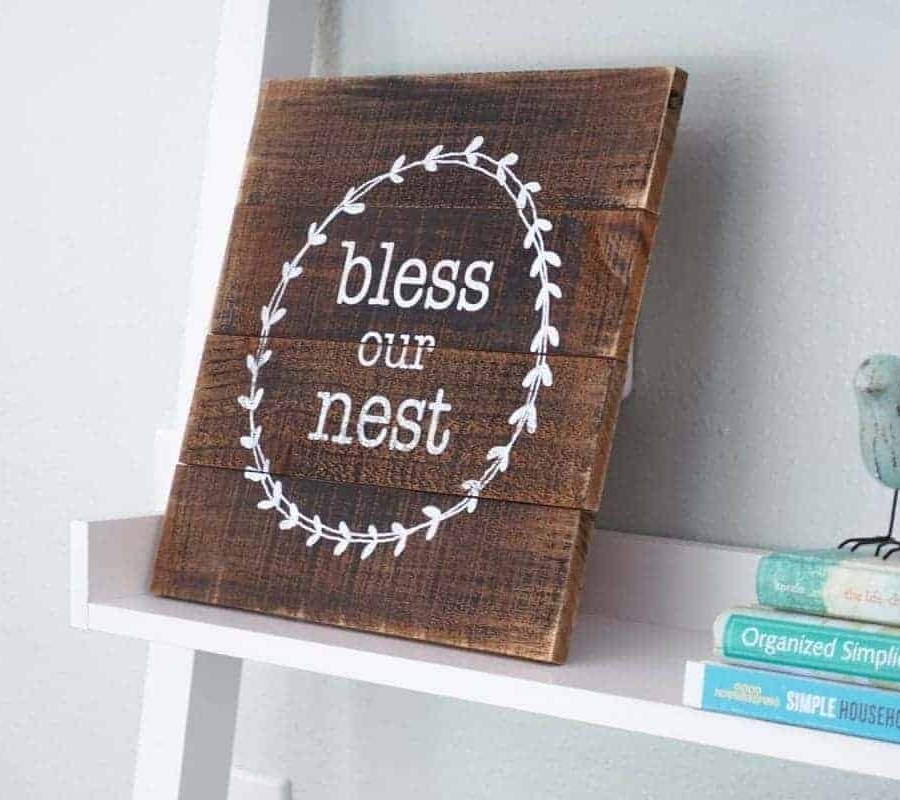 We also found this nifty box seat that fits perfectly under the desk so that when it's not in use, it won't interfere with the flow of traffic! The fact that it's a box seat is great! It holds the few notebooks and papers that we use for homeschooling and keeps them out of sight!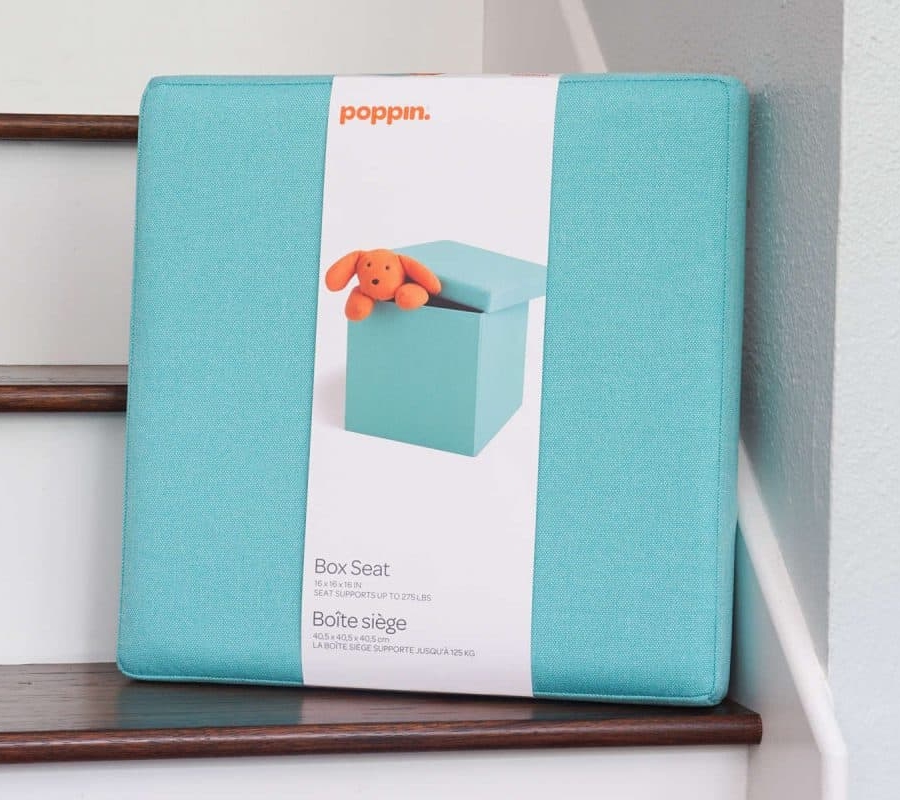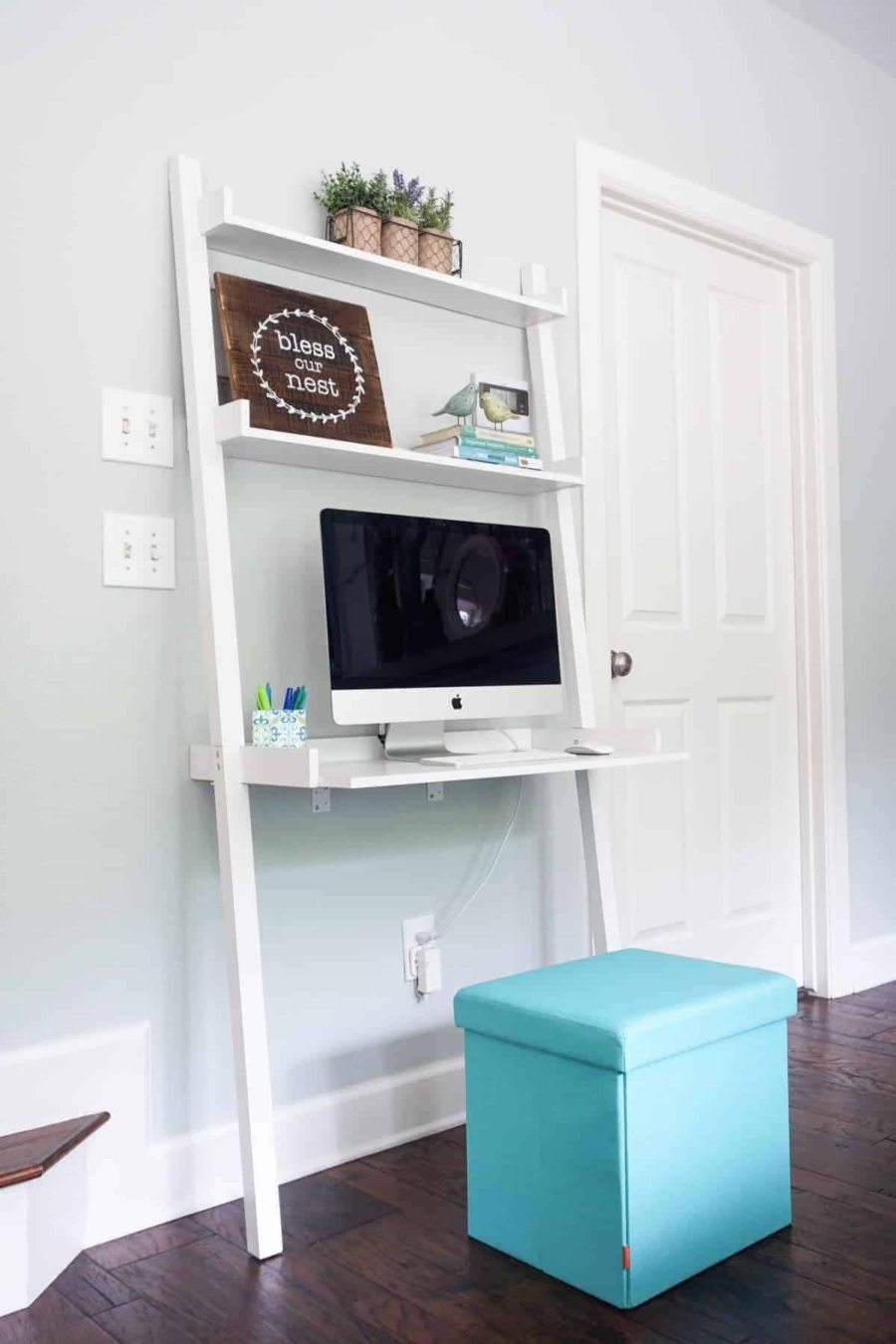 Overall, for the price, I think this desk was a great buy. Hopefully, it'll stand the test of time. So we finally have a desk for our daughter, in a visible area of the house, and it fits her just right! Though the exact desk we purchased is no longer being sold, I added some similar desks to the shopping list above.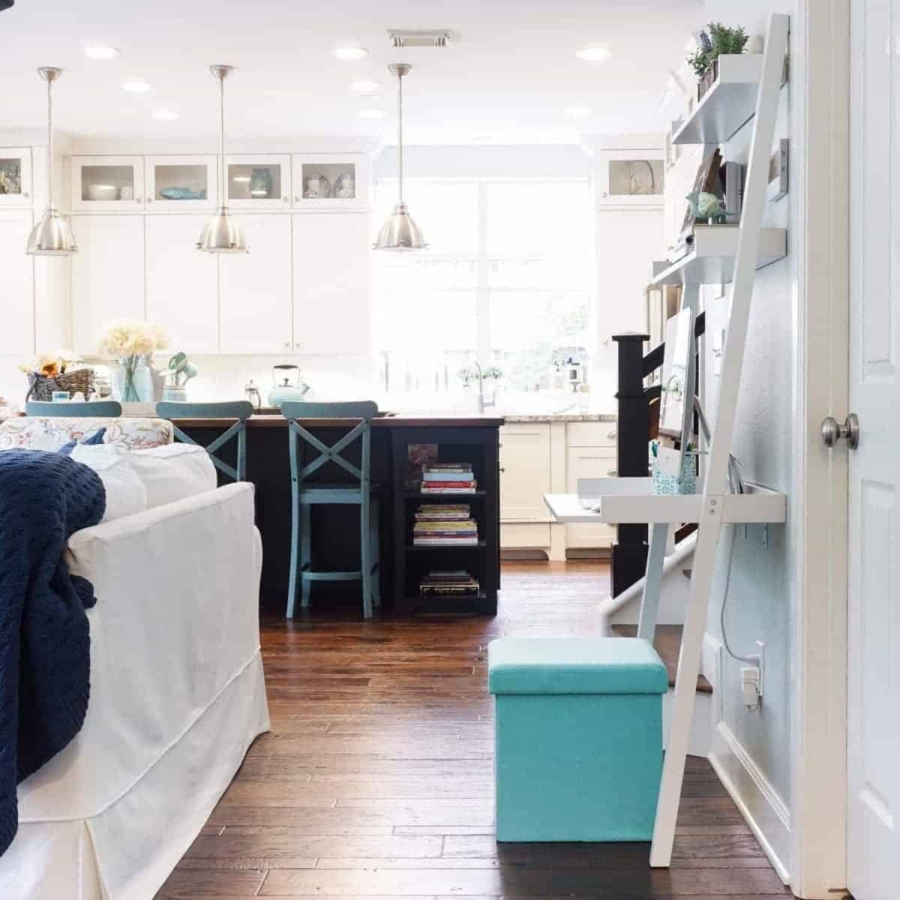 Now we have to set up a calendar and command station on the wall on the other side of the door. We already have the goodies, we just need to put them up. Stay tuned! Oh, and Luna was able to finally get comfortable in her new spot in front of the fireplace.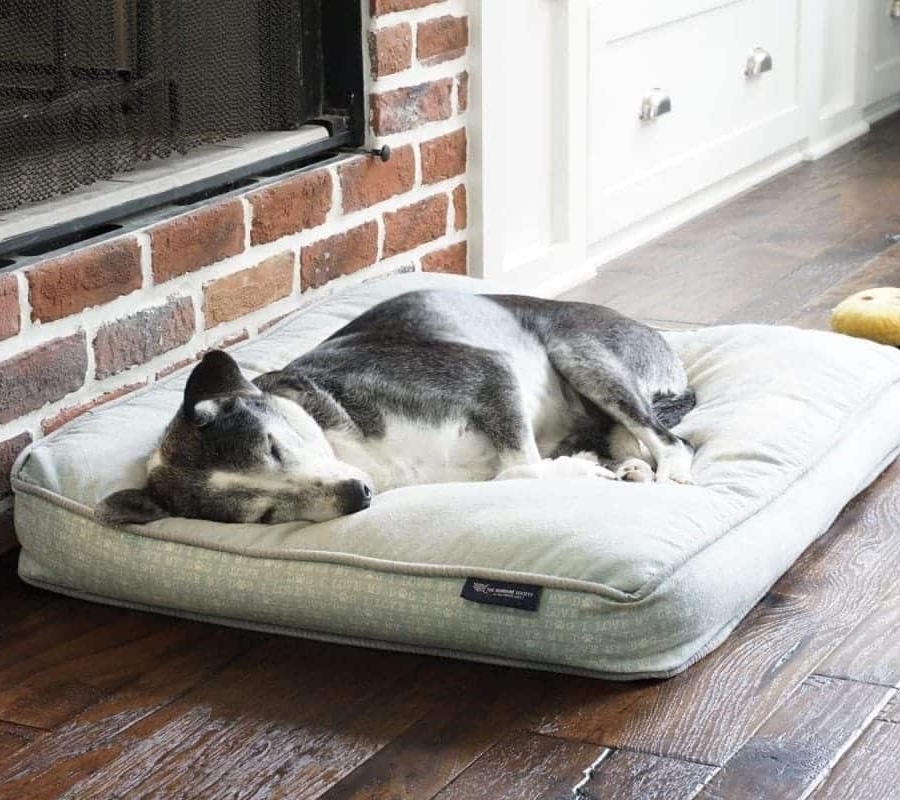 Quick & Easy Recipes
When you sign up to become a newsletter member, you'll get access to my latest quick & easy homemade recipes, homemaker tips and tricks, free printables, and more delivered directly to your inbox each week.