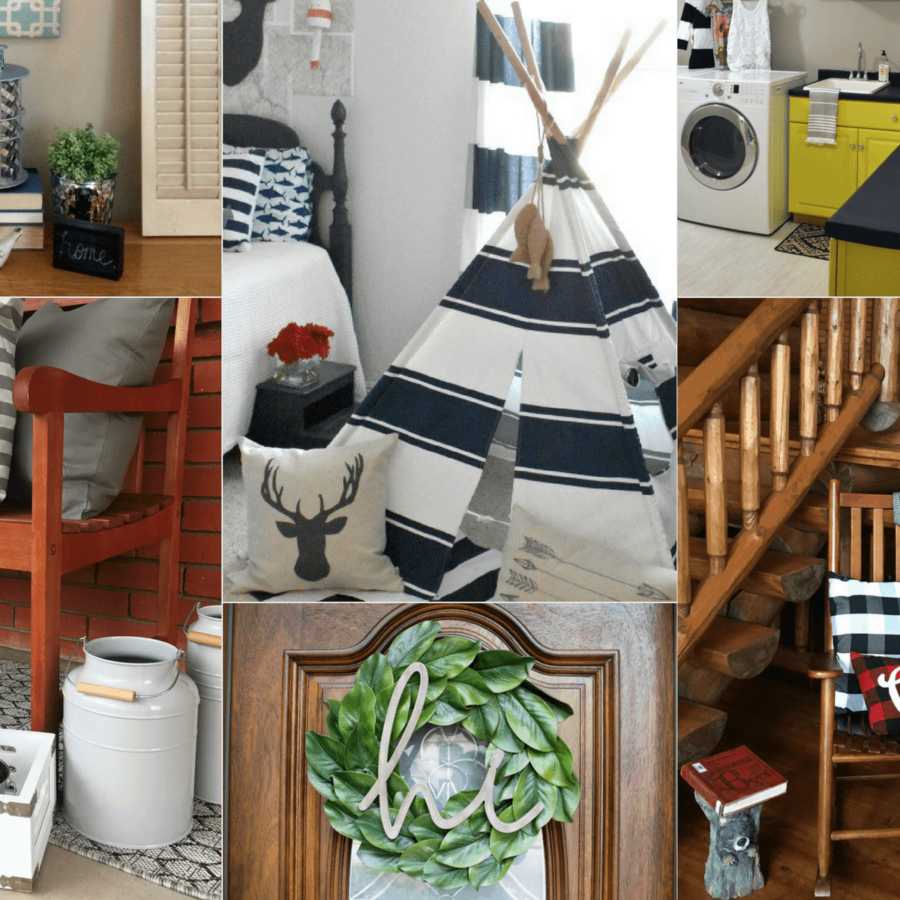 Spring is finally here
…and when spring comes around I get the itch to start moving things around in my home. I love that I can bring back my everyday decor, and add some happy spring colors to my home. But if, like me, you are watching your spending then decorating on a budget is a must!
So if you are feeling like your home needs a little refresh, but don't want to break the bank, then this is for you!
This post contains affiliate links. For more information, see my disclosure.
I have gathered some of my favorite bloggers' posts, to show you different things you can do in your home, all with a modest budget in mind! I tried to include some different styles, in hopes that one of them will inspire you to go ahead and give your home the refresh it needs!
A Low-Cost Way To Spruce Up Your Front Door
My friend Cheyenne from Sense & Serendipity has so many wonderful DIY ideas for your home! I'm not handy with the DIY unfortunately, but some of her projects really make me want to try my hand at it! Check out this awesome DIY Magnolia wreath she made.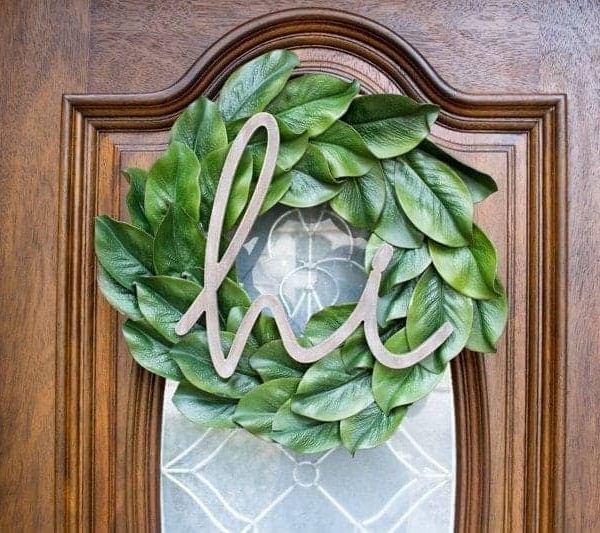 Her steps are easy to follow and the end result is a beautiful wreath just like the ones in the stores, but for a fraction of the cost!
Create An Inviting Front Porch Without Spending A Lot
My friend Bethany at Crisp Collective has such an inspiring website. I love her colors and her decor style always makes me swoon! She recently updated her porch. She did a great job with just a few simple, budget-conscious touches! Check it out below, and while you're there make sure you take a peek at her delicious and easy recipes! 😉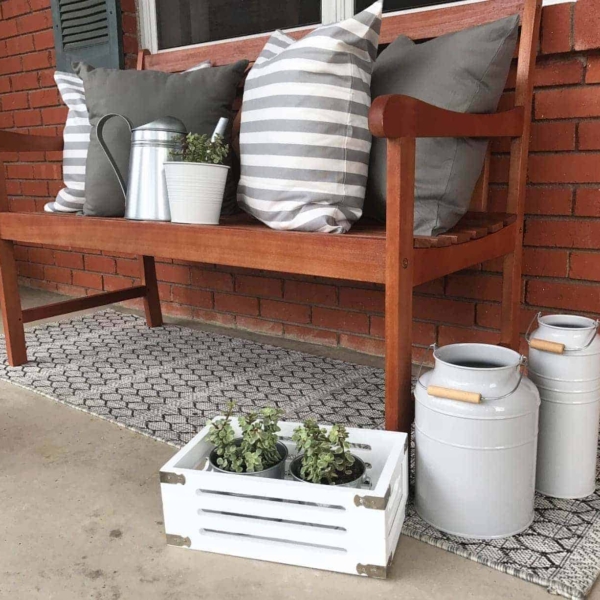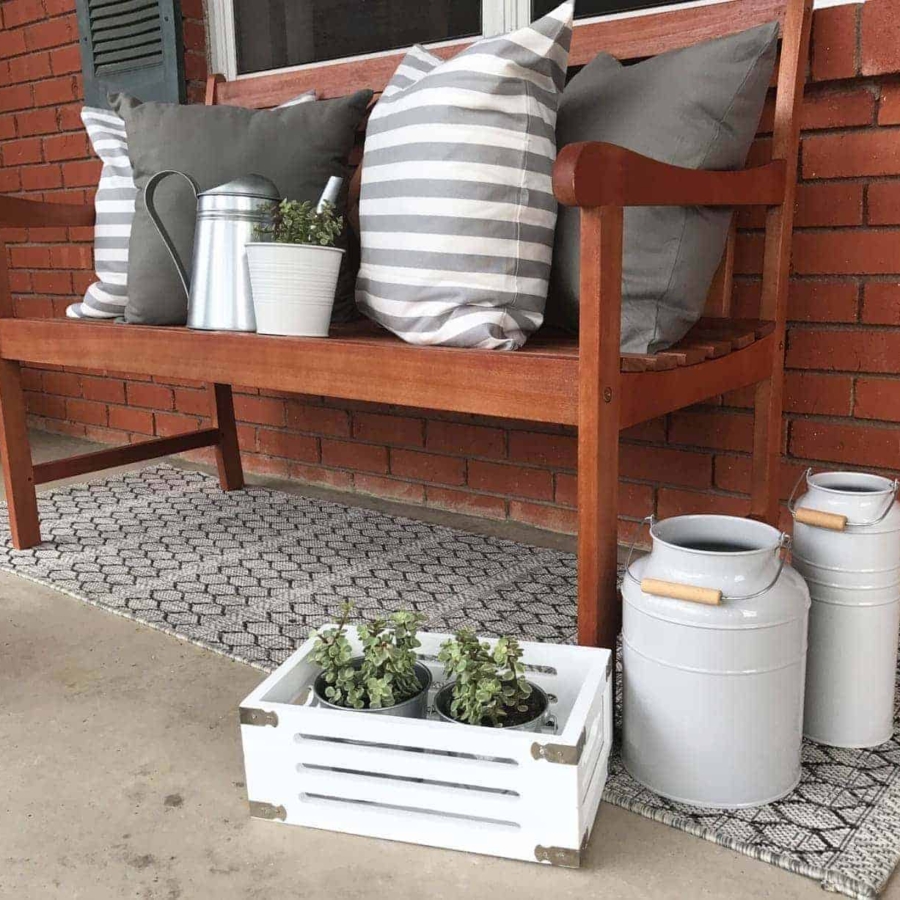 A Budget Wise Kids' Room Refresh
If you're looking to refresh a child's room, then you'll want to visit my friend Marci at Lemons to Lovelys She has such cute ideas for a big boy's room! Marci also has an Etsy shop with some beautiful wooden bead decor! You won't want to miss visiting it while you're there!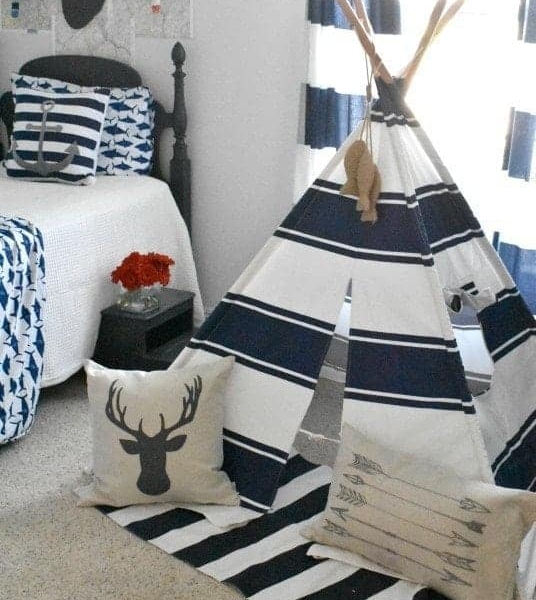 Pretty up Your Living Room With a Few Smart Choices
Whitney at Come Home For Comfort has so many wonderful things on her blog! She has great organization tips, decor, and some really great recipes! In this post she did a budget-friendly living room refresh. Just a few touches brightened up her living room and made it ready for spring! Check it out below, and while you're there, check out Whitney's youtube channel. She has some really helpful videos for your home!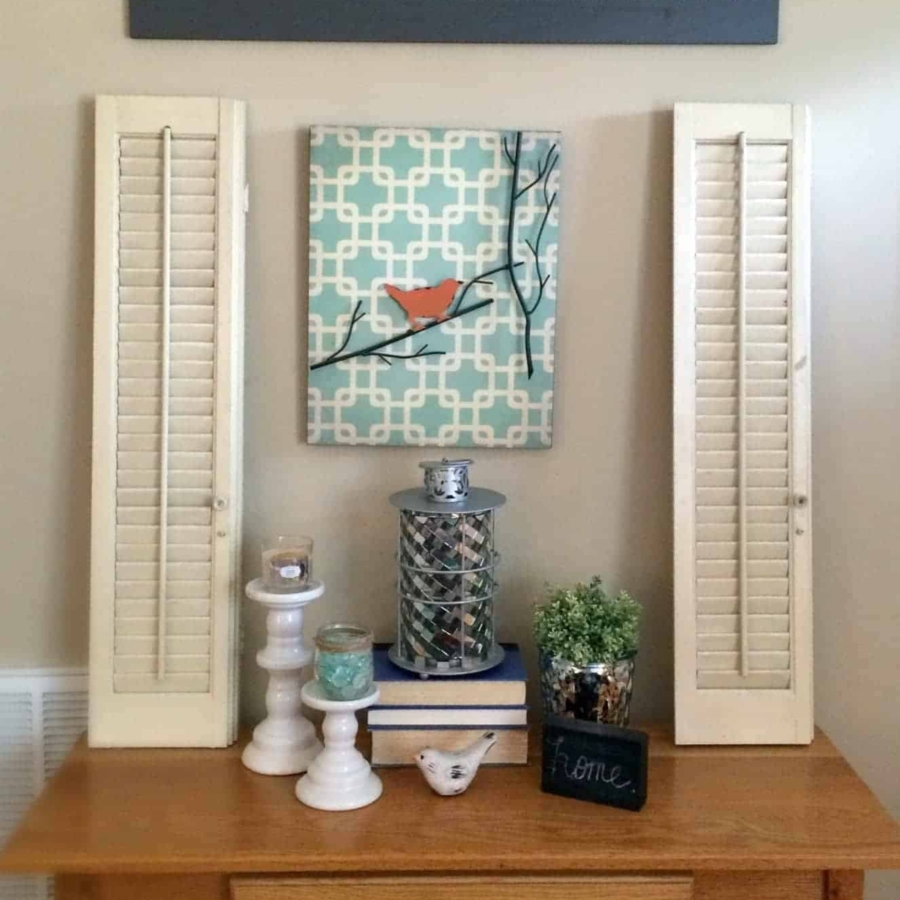 Update a Laundry Room on a Dime
Kate at Kate Decorates loves color as much as I do! Her blog simply makes me happy when I visit it! If you've wanted to incorporate some color into your decor, but are not exactly sure how to do it, then you definitely should visit her site! She recently made over her laundry room for under $200! It is such a fun laundry room, I just had to share it with you! Check it out below and make sure you see all her other color inspired posts!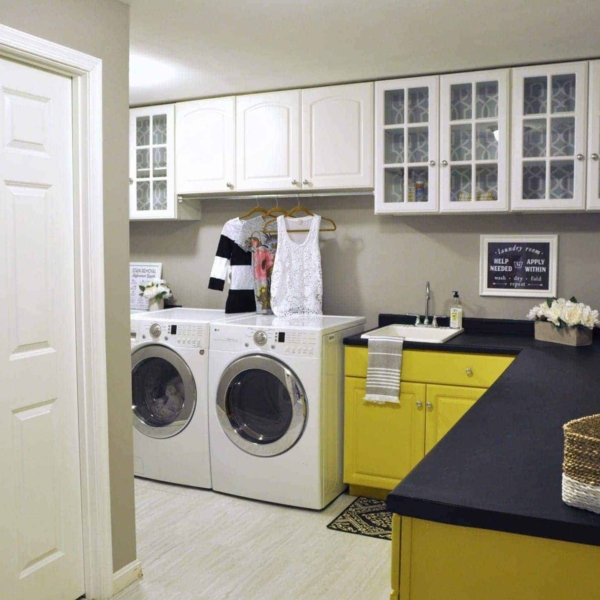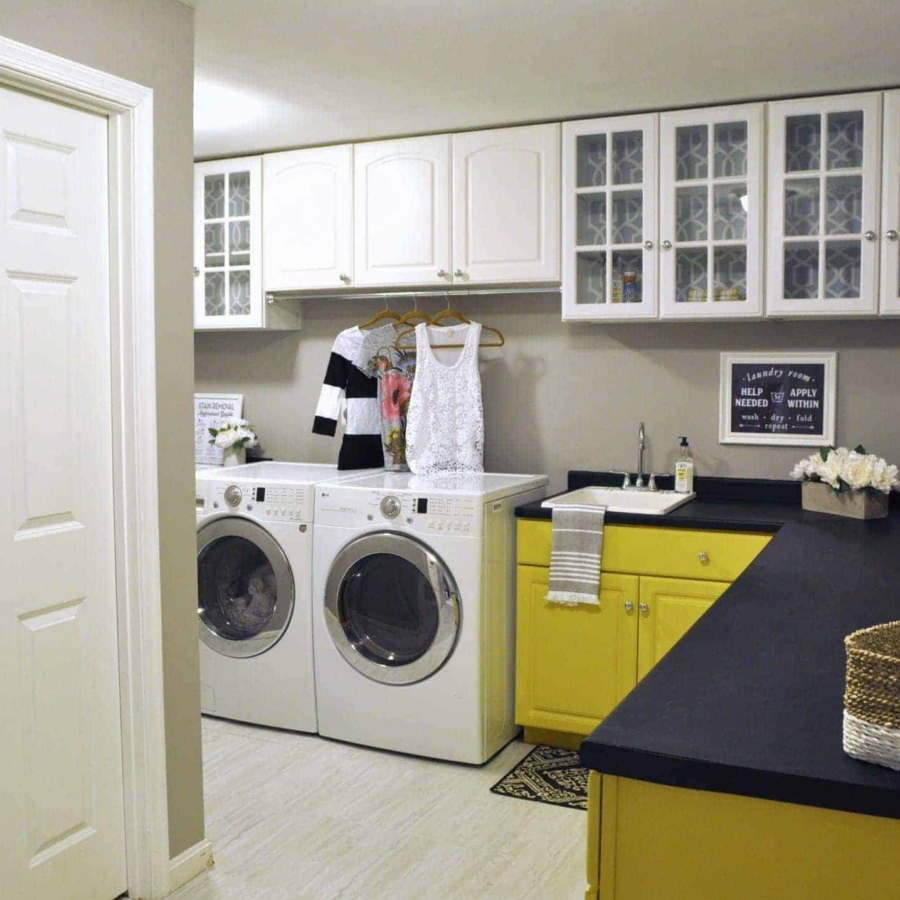 Styling Just the Corner of a Room Can Make a Big Difference
Last, but certainly not least, I want to share my friend Kristin's blog with you: White Arrows. Kristin is lucky enough to live in a log cabin, "Up North" in Wisconsin. How fun would that be? Her blog makes me want to be cozied up in a log cabin, enjoying some amazing views! In this post, she gives some great tips on styling a room's corner. Check it out below and make sure you take a look at some of her other posts featuring her amazing lakeside cabin!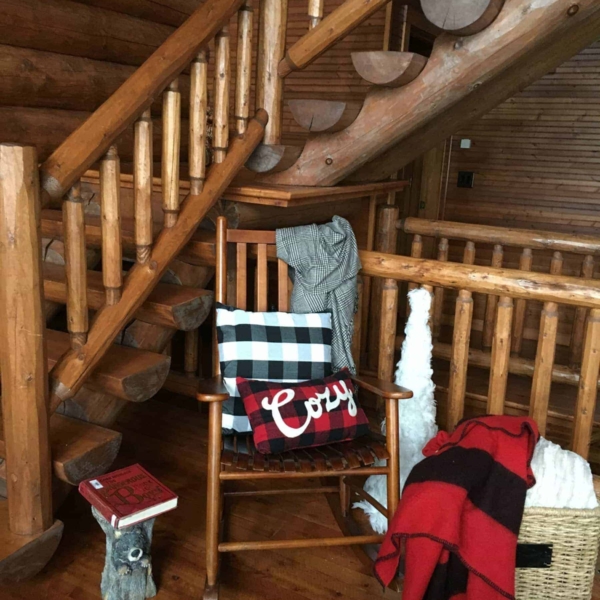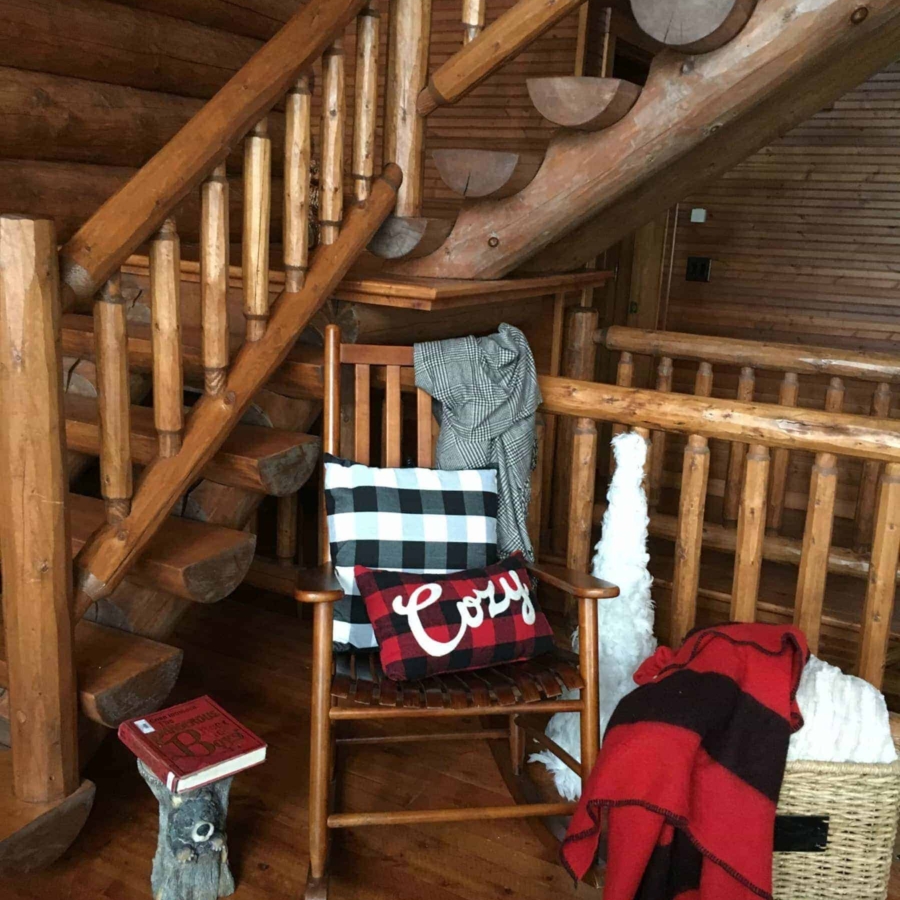 Well, I hope you've gathered some inspiration for a home refresh! Remember, no matter your style, you don't have to break the bank in order to give your home a quick update for the season!
Quick & Easy Recipes
When you sign up to become a newsletter member, you'll get access to my latest quick & easy homemade recipes, homemaker tips and tricks, free printables, and more delivered directly to your inbox each week.