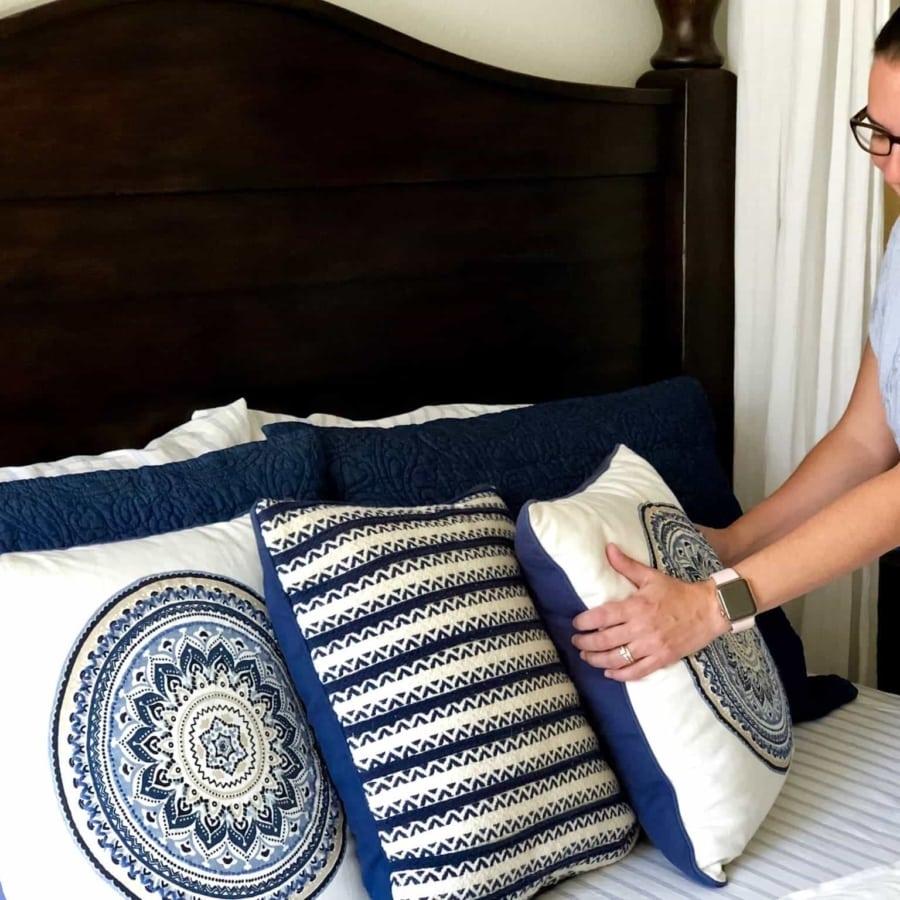 I'm always trying to find ways to be more productive every day. I remember my last year of college, one of my two jobs, was working in the Business Center for graduate students. One of my tasks was to set up all the materials for conferences. The first time I set everything up, it took me a certain amount of time. Well, from that point forward, I made it my goal to shave off some time every single time I set up for a conference.
This post contains affiliate links. For more information, see my disclosure.
It was like a game to me. I just loved to see just how productive and efficient I could be in a certain amount of time and I always strived to make it better every time.
My dad is one of the most efficient and productive people I know. I guess that's where my love for productivity comes from. His office was always organized and he always had a task list on hand, which almost always got completed by the end of the day.
Now that I "manage" my home, I have found that some days can be more productive than others. So I sat down and thought about what makes that happen for me. What things do I do on those days when I'm most productive?
Well, I came up with a list of 5 super easy things. These are things you can easily do to help you increase your productivity every day.
Make a list.
If you're going to do only one of the things I suggest, this one needs to be it! When it comes to productivity, I would say it's the number one most important thing I learned from my dad. He always had a list. Always.
His famous saying: "You can't forget it if it's on the list!" Just don't be like my husband, who makes the list for the grocery store and then forgets the list when he goes to the store!
I like making a list the night before when everyone is settled in and I have some peace and quiet. I'll take that day's list and whatever wasn't accomplished gets transferred over to the next day's list.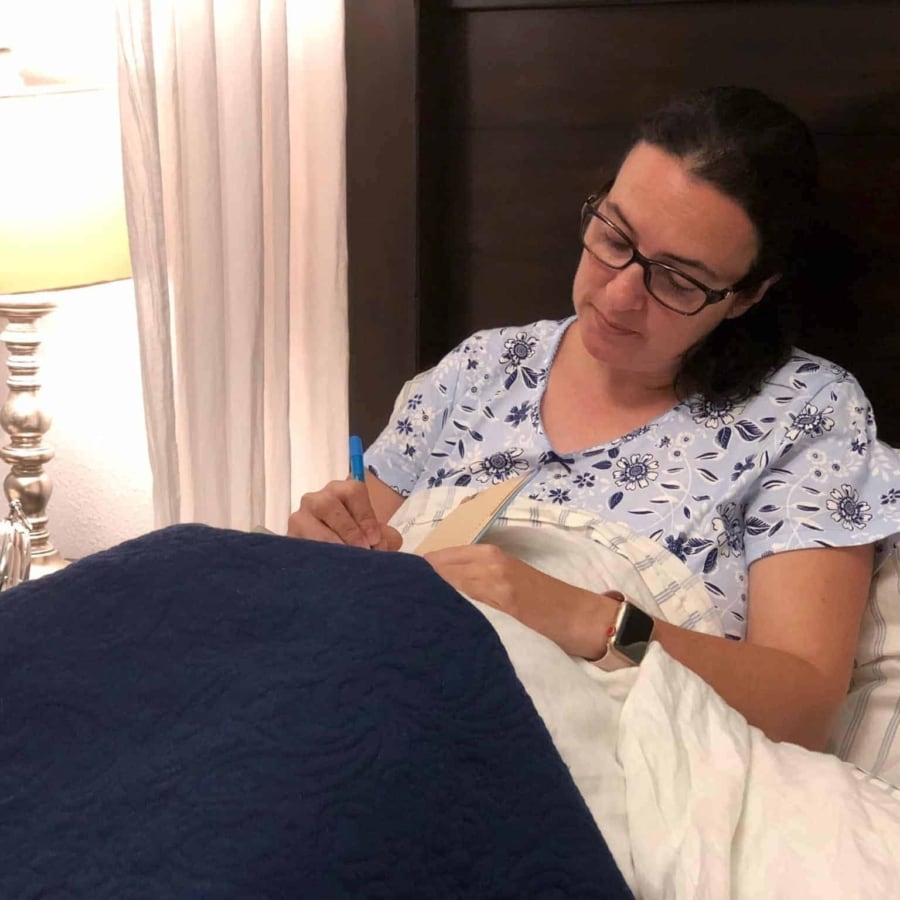 My husband has also adopted this list strategy. Now that we both work together on the blog, we like to sit together and make a joint list. We usually make 2. One for the blog and one for personal things we need to get done.
I can't say enough good things about making a list. It may seem silly that this one thing will help you be more productive, but trust me, it's a game changer!
I'm obsessed with list making!
I love the feeling of crossing something off my list when it's been done. I love it so much, I've been known to add something to the list I've already done, just so I can cross it off!
So to sum it up, make a list!
Read more about my love for making lists and how I plan my day.
Go to bed at a decent time.
Getting in bed at a decent time is easier said than done for me. The reason this one is tough is that, with 5 kids, my husband and I really enjoy the time after everyone is settled. We usually cuddle up on the couch in our bedroom and watch random documentaries and shows on Netflix. While we love doing that, we can get lost in the time and before you know it, it's midnight! And we both end up feeling it the next morning.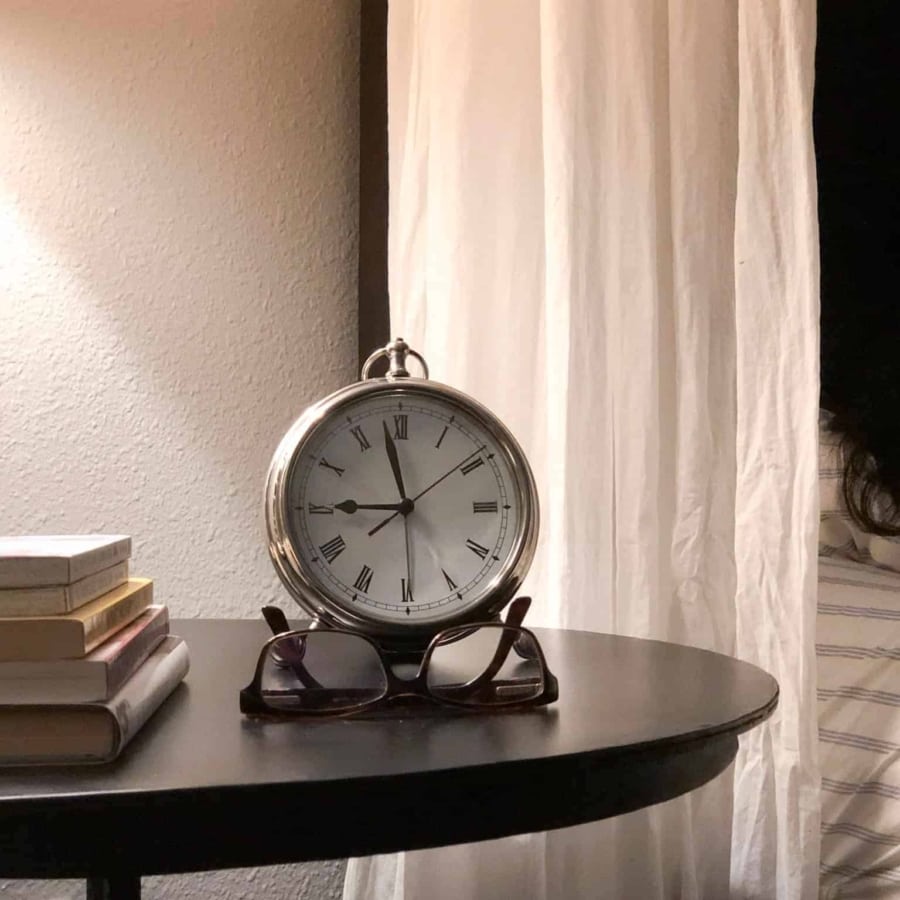 I can't tell you the difference it makes when we consciously make an effort to go to bed by 10:30 pm. We wake up feeling so much better and we are definitely much more productive and a whole lot less sluggish.
So even though this one is hard for us, and I do not practice it every night, we really are trying to do it more often. We do need that time together but we also want to feel rested and get more accomplished.
Wake up early.
I remember growing up, I'd laugh about the fact that my parents were like chickens. Most days they'd be in bed by 7 pm and up by 5 am! A late morning was 6 am!
It didn't really bother me much, other than the occasional missed party, which really wasn't a big deal for me.
Funny side story, until the day I got married, my curfew was 9 pm! Of course in college, I didn't have a curfew, but I was so used to it, I never really went out late. But when I went back home for summer vacations I was always home by 9.
But I digress. Back to waking up early. The peace and quiet of our house in the early morning is priceless. It's amazing how much more one can get accomplished when waking up early. Just one extra hour can do so much for productivity.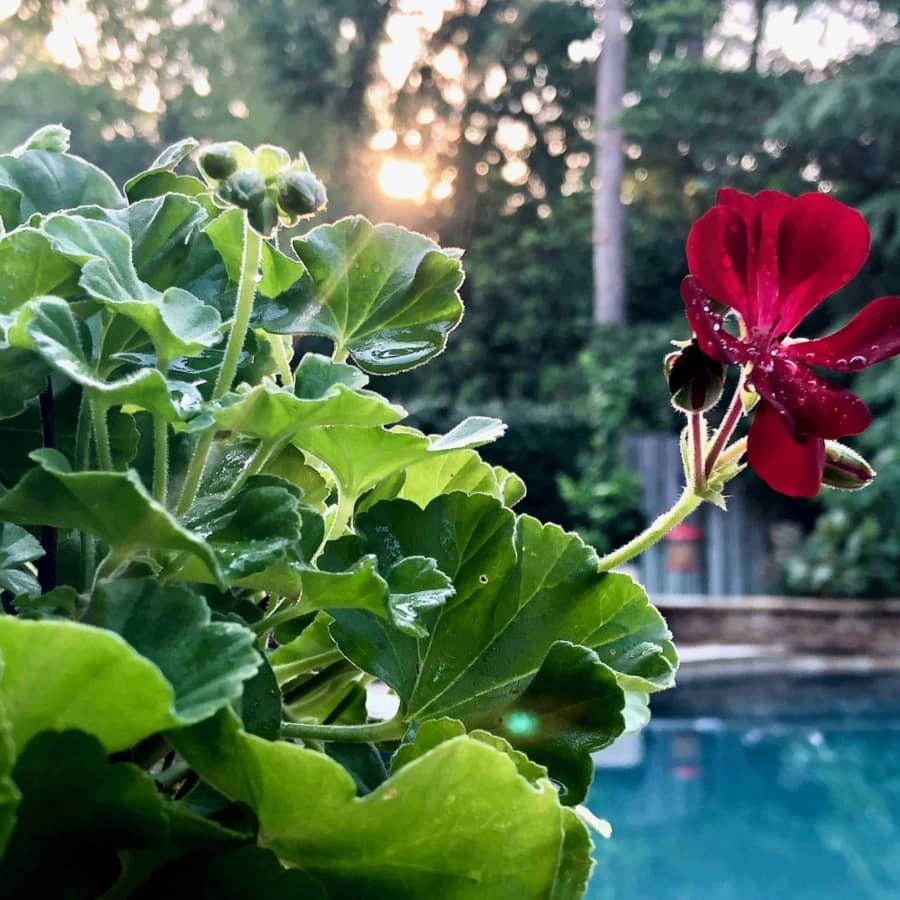 I have to admit this is the one that gives me the most trouble.
Why you ask?
Well, because…SLEEP!!! Sleeping is awesome!! I sometimes wish I could sleep all morning. The reality is, I've never been able to sleep during the day, I've never been a napper. The other reality is I haven't had a good night's sleep in the last 17 years – since I had my first child. So every minute of extra sleep I can get is golden.
That makes it really hard for me to get up at 5 and get to it. The thing is, when I go to bed at a decent time, for me that's usually 10:30 pm, then I tend to naturally wake up at about 6 am. When I take advantage of this and get up and get going, it's amazing how much more I get done throughout the day.
Make your bed.
I know, it sounds like making your bed has nothing to do with how productive you are throughout the day. Yet, you will be surprised at how this little task has such an impact on productivity.
The moment you make your bed, you have accomplished your very first task of the day and you are off to a great start. The plus side to this is when you're ready to go to sleep at night, you have a cozy, fresh bed to get into.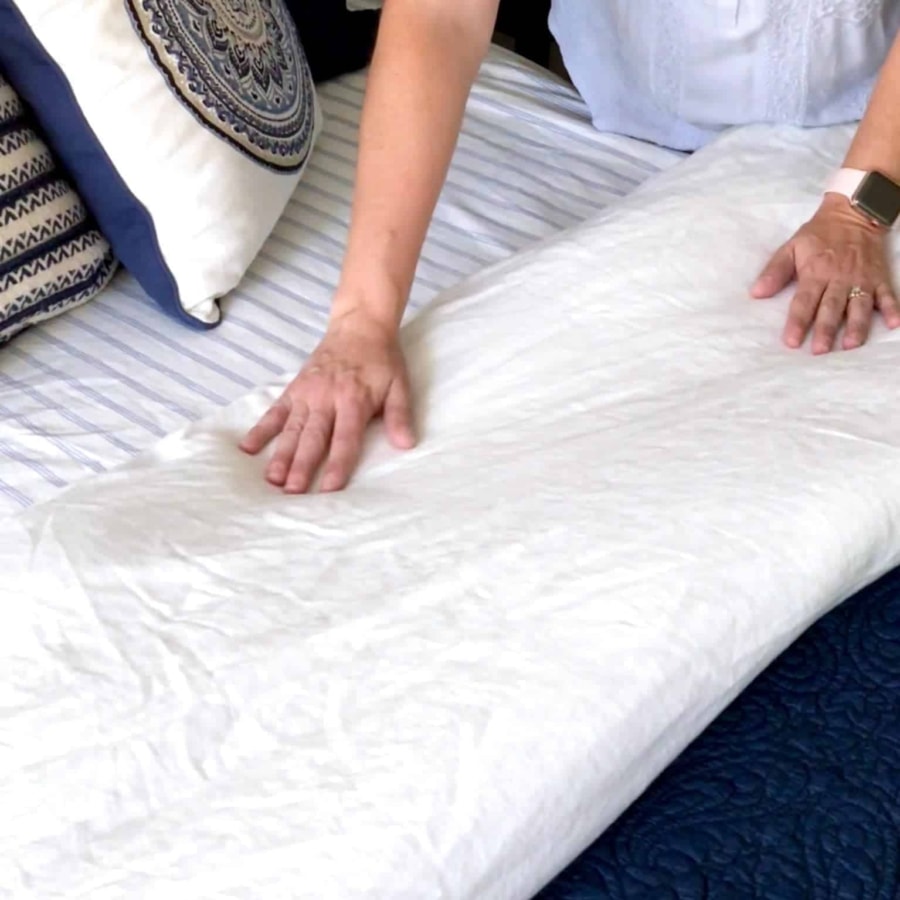 This one I have no problem with. Making the bed is a habit for me. My mom used to make her bed every single morning, no matter what. Now, I am the same way.
I can't leave my room in the morning unless my bed is made!
So try it. Make your bed every morning. Not only will your room look instantly more clean and organized, but you will also have accomplished the very first task of your day.
Get dressed.
I don't mean get all dolled up as if you're headed to a party. But get dressed. Don't leave your room in your pajamas if you can help it.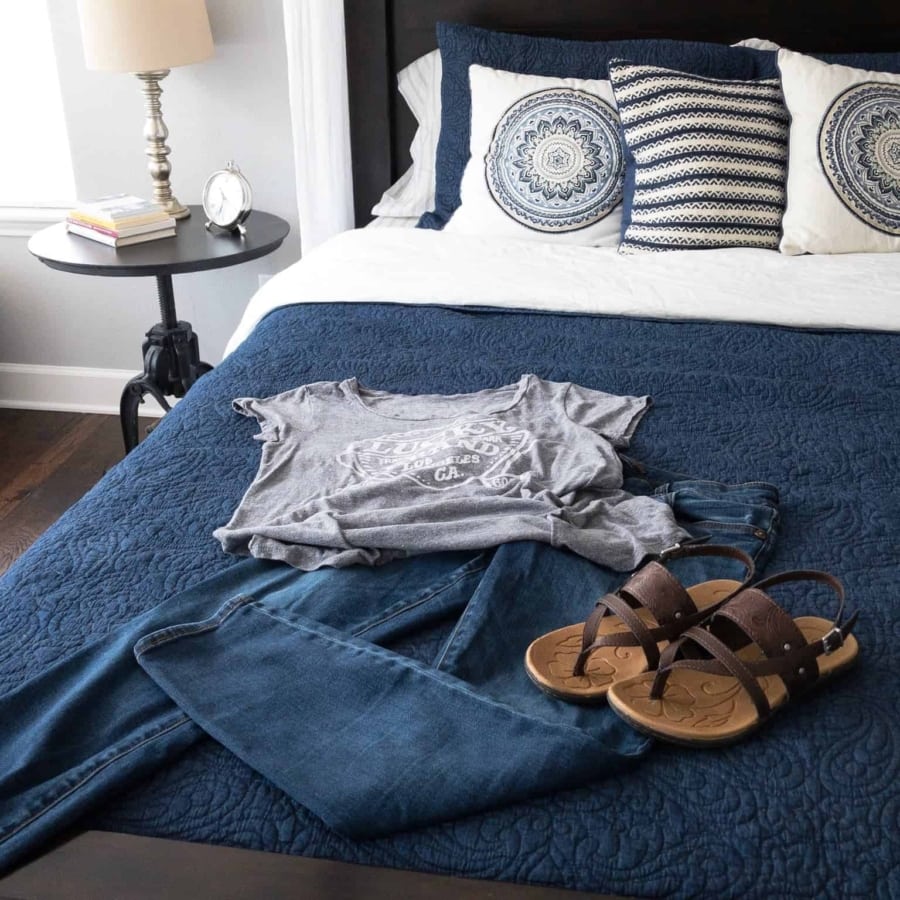 I don't wear makeup, so for me, it's easy to get ready in the morning. It's not very time-consuming. I also don't dress up too often. I'm a t-shirt and jeans kind of girl.
But very rarely will you see me out and about in the house in my pajamas during the day. (Now, after dinner, I'm in those pajamas faster than you can imagine!)
So, take a minute to get dressed before you get to work!
Get Organized!
Here is a list of items you can use to help you get organized.
Featured Items
Here is a list of the products featured in this post or products similar to those featured in this post:
12 Of My Favorite Organization Products
These are all My Favorite Organization Products. I know you'll find something to help you get your home in order.
Now take action.
So there you have it! My 5 easy tips to being more productive every day. Now it's time to take action by trying one or trying them all.
Do you have any tips for being more productive? I'd love to hear them in the comments below.
Also, make sure to check out these other great posts to help you improve your productivity: