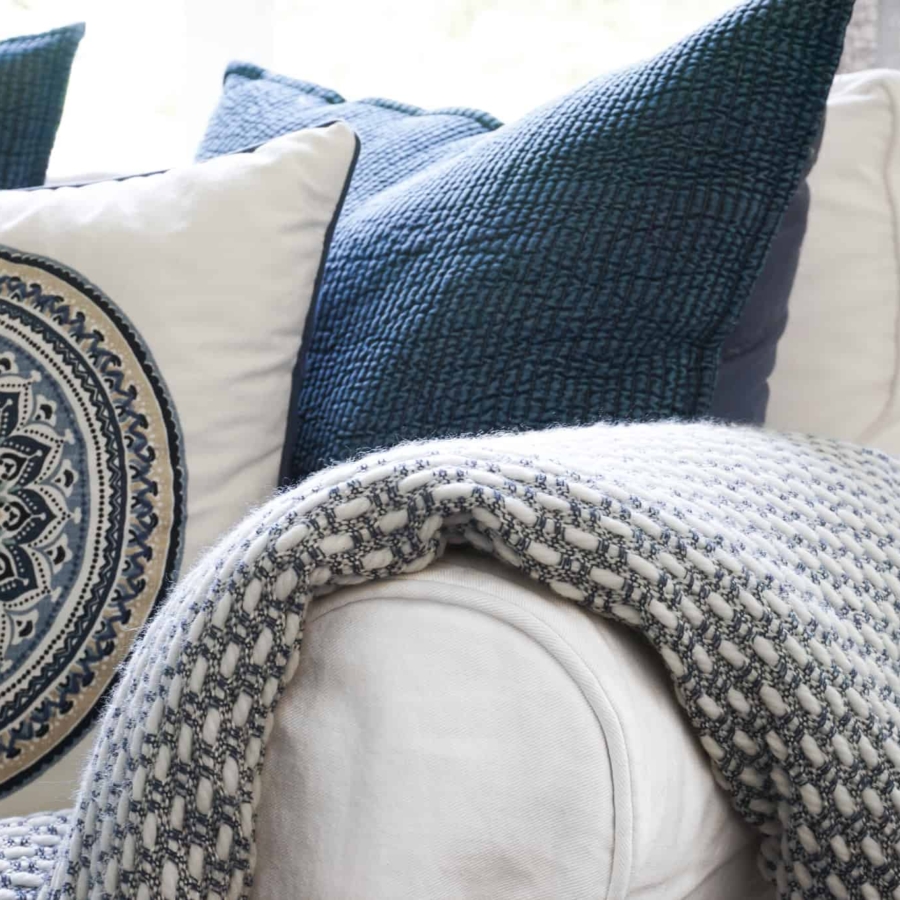 You might be wondering: White? What's white have to do with decorating with color?
Here's what I mean:
If you've been to my home or have visited my blog, you know I love color! My home is full of colorful decor. Vases, throw pillows, throws, flowers, and on and on.
This post contains affiliate links. For more information, see my disclosure.
So, what the heck am I talking about white for? Well, I love color, but I don't want to commit myself to just one color. I love changing my decor with the season, and white is the perfect backdrop for any and all colors!!
How to Add Color to a Bedroom
My choice for my bedding: white! That may sound crazy, but it makes it easy to change out the look with just a few pieces and not a whole lot of money!
I mixed and matched different pieces from different places to create my white bedding. You'll notice, I mixed two different matelassé patterns and they look great together! My bed not only looks crisp and refreshing but it now serves as the perfect canvas for adding pops of color.
Decorate With Throw Pillows For Endless Color Options
Add some new throw pillows and a colorful throw and the whole area changes. I may have a slight throw pillow problem, but they really are a fast and inexpensive way to change the look and feel of a room.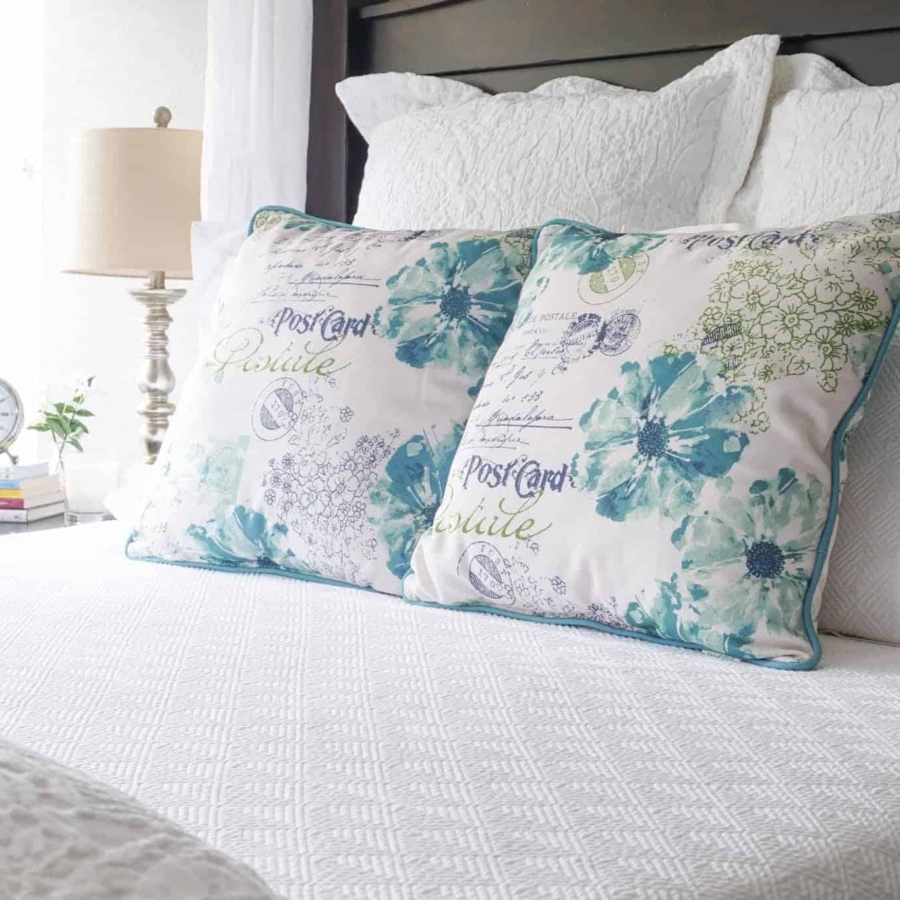 One way to control the throw pillow multiplication is to buy covers for them. Pottery Barn always has amazing choices of pillow covers, and in my opinion, they hold out much longer than most others. They may cost a little more, but over the years I've come to the realization, you usually get what you pay for. And with 5 rowdy kids and absolutely zero sewing skills, it's imperative that throw pillows last!!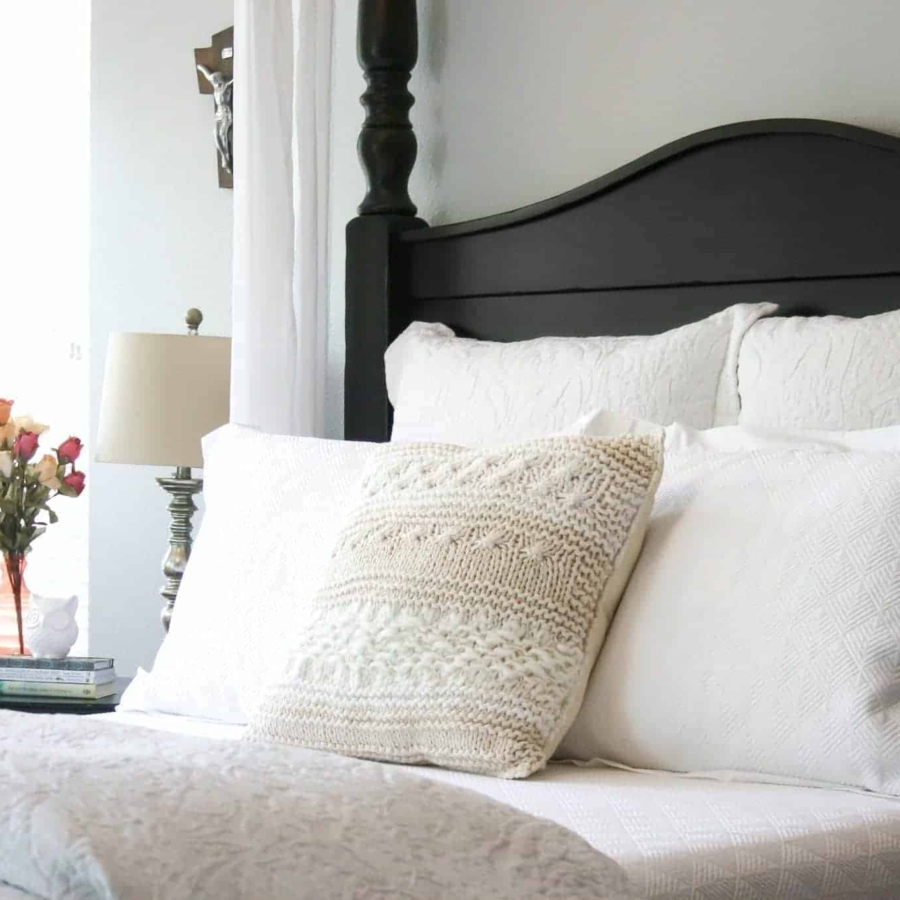 While I am partial to Pottery Barn, you can also find some great affordable options at other stores.
Layer Bedding With a Quilt for More Color, Texture, and Comfort
If you feel like a little more color, then all you need to do is layer an extra quilt on top of your white bedding. I've gotten many affordable quilts from Target. They hold up pretty well, and they have some great, colorful designs.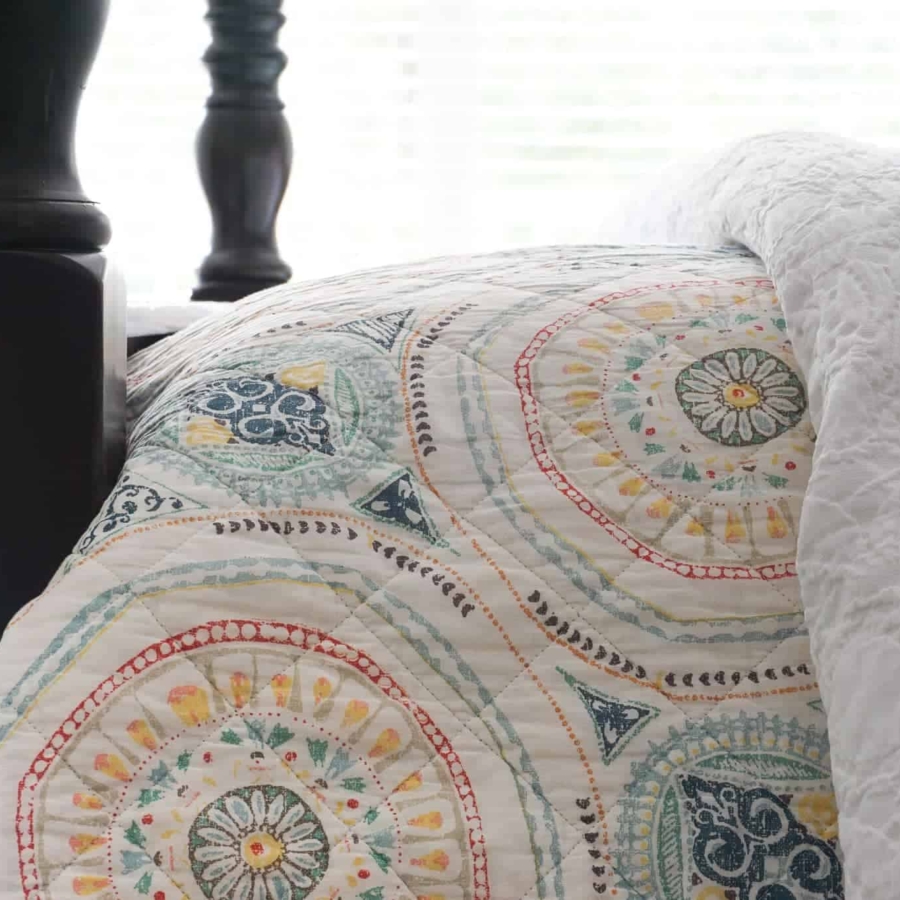 The beautiful thing about this setup is, you can even leave your bed all-white for a while, and it looks amazing. You'll feel like you're sleeping in a luxurious hotel!
Decorate Your Space!
Here is a list of items you can use to decorate your space.
Featured Items
Here is a list of the products featured in this post or products similar to those featured in this post:
The Best Sofa Color for Adding Color to a Living Room
Now, on to my living room. My couches? White!
White Couches With Kids?
I get a lot of comments about this one!! How on earth do I have white couches with 5 kids and pets in the house?!? You guys, having white couches is genius!! Well, at least these white couches.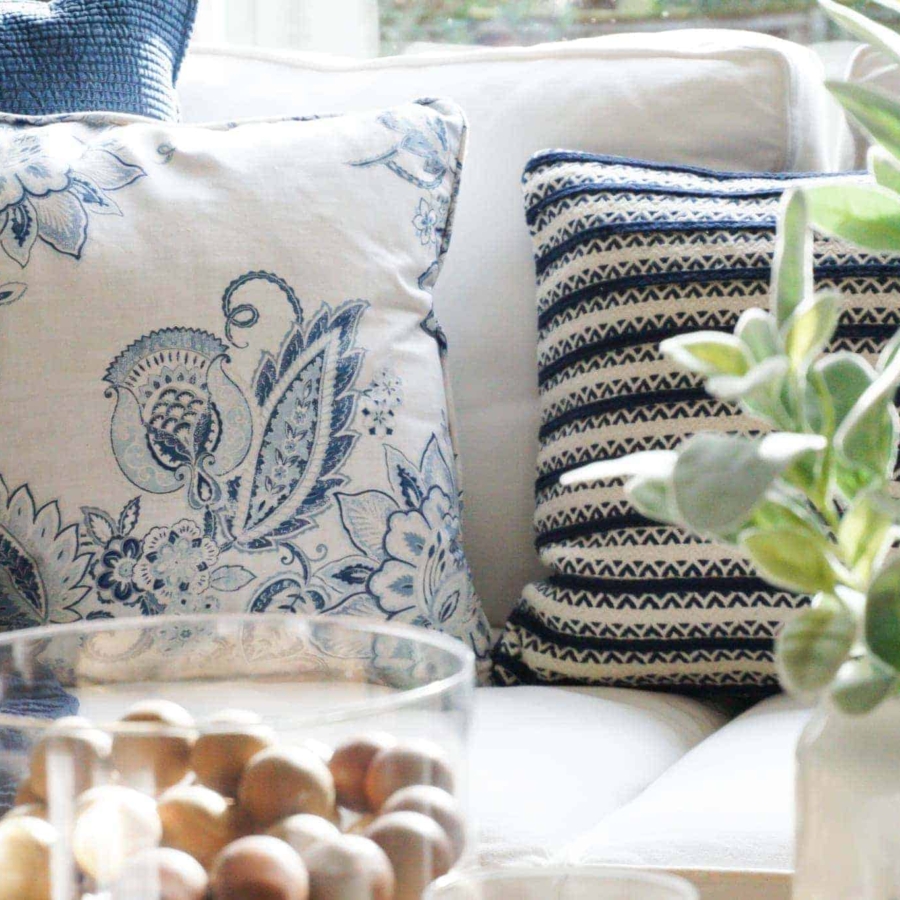 And here's why:
They are slipcovered and completely washable! Going with white slipcovered couches was the best decision ever! My couches are from Pottery Barn and they were a fantastic investment. They've been washed so many times, and every time they come out looking like new. I love that my couches are easy to clean!!
The white slipcovers not only make it easy to keep my couches clean but also allow me to swap out the decor of the living room in a snap. All I have to do is place a few colorful pillows to match the season and, voilà, a whole new look!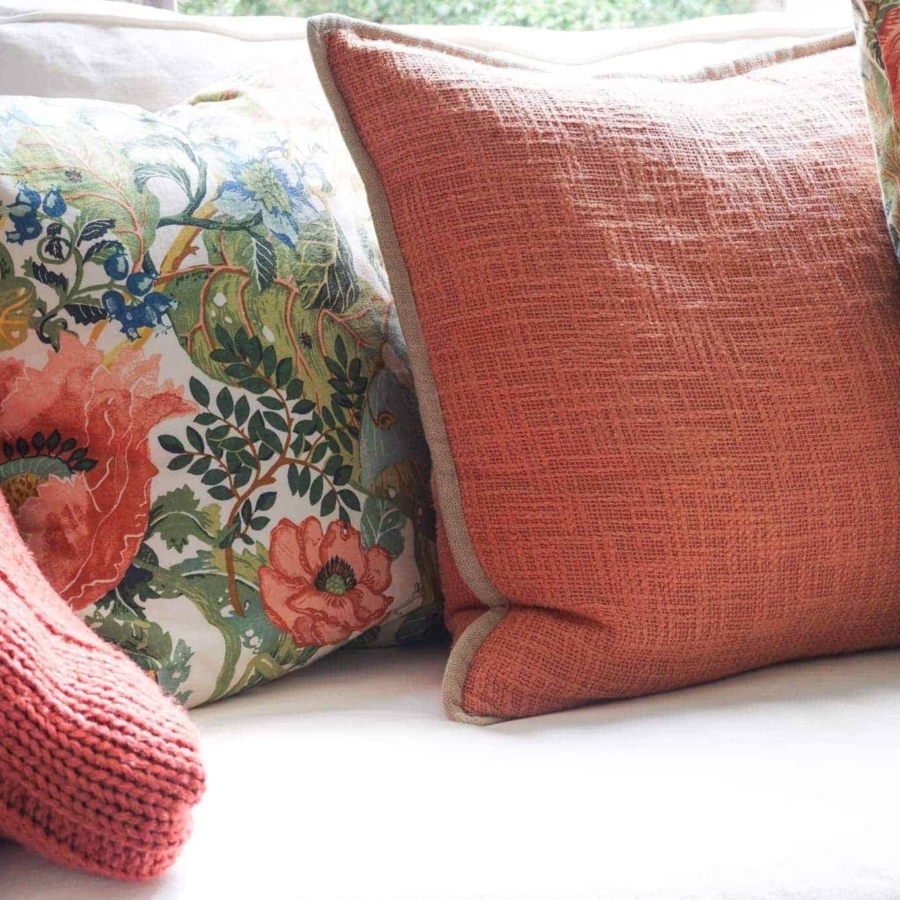 If Pottery Barn is beyond your budget, I know IKEA and Birch Lane have more affordable options, but I couldn't tell you about how they hold up since I've never had them. But I have heard a couple of people say they love theirs.
Ryan and I personally made the decision many years ago to hold out until we could buy quality furniture for our home. We were tired of switching out tables and couches that just wouldn't hold up. Pottery Barn was where we wanted to get everything, so we slowly acquired all the different pieces we now own. We are really happy with that decision! It took longer to fill the house, but it was worth it!
Swap out Pillows and Throws to Decorate for Any Season
Back to throw pillows! I told you I had a slight problem! ? I love throw pillows and have found them to be the easiest way to change up my living room and bedroom decor. Throw pillow covers are fantastic because they are so much easier to store when you have a lot of them.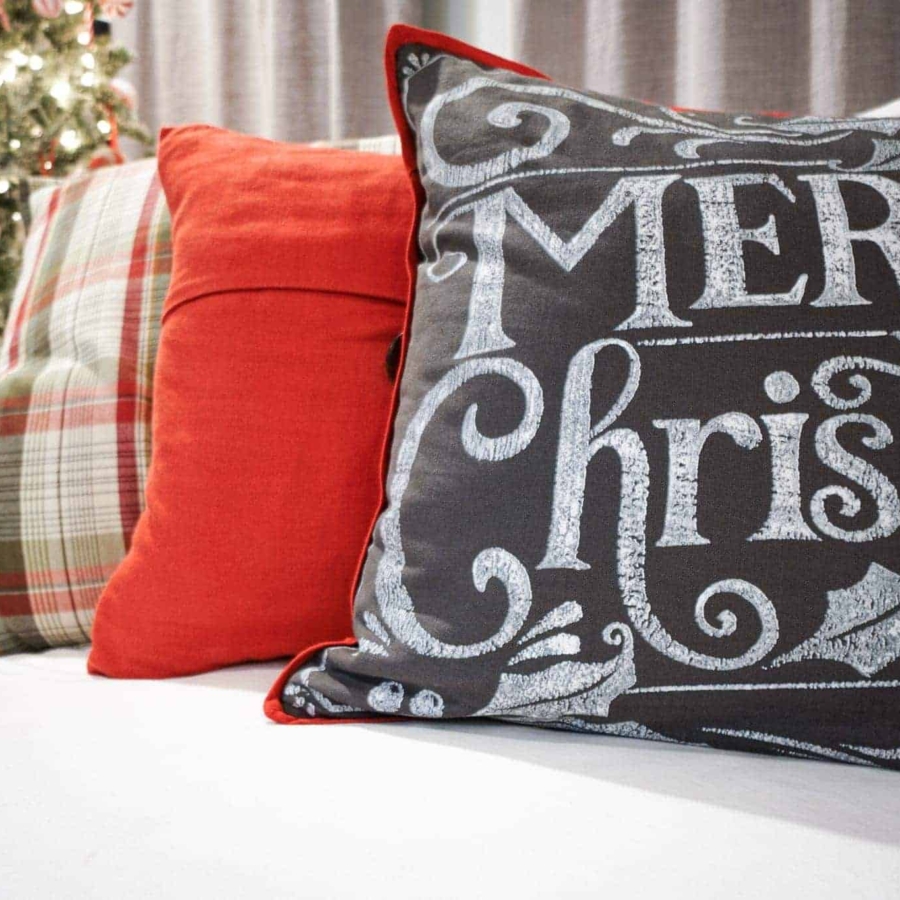 I especially use covers for my seasonal decor. All my Christmas throw pillows are actually just covers, over my everyday pillows. I don't even have to take the other covers off, I just put the Christmas ones on top. This makes for a super quick changeover at Christmas time, and I don't have to struggle to find more room to put away my everyday pillows! Throw pillow covers have made decorating for Christmas so much easier.
There are some gorgeous throw pillows here and they're on sale right now. Finally, TJ Maxx and Homegoods are also great options if you want a quick, inexpensive change of scenery!
The Best Color for Kitchen Cabinets
My kitchen? You guessed it! White!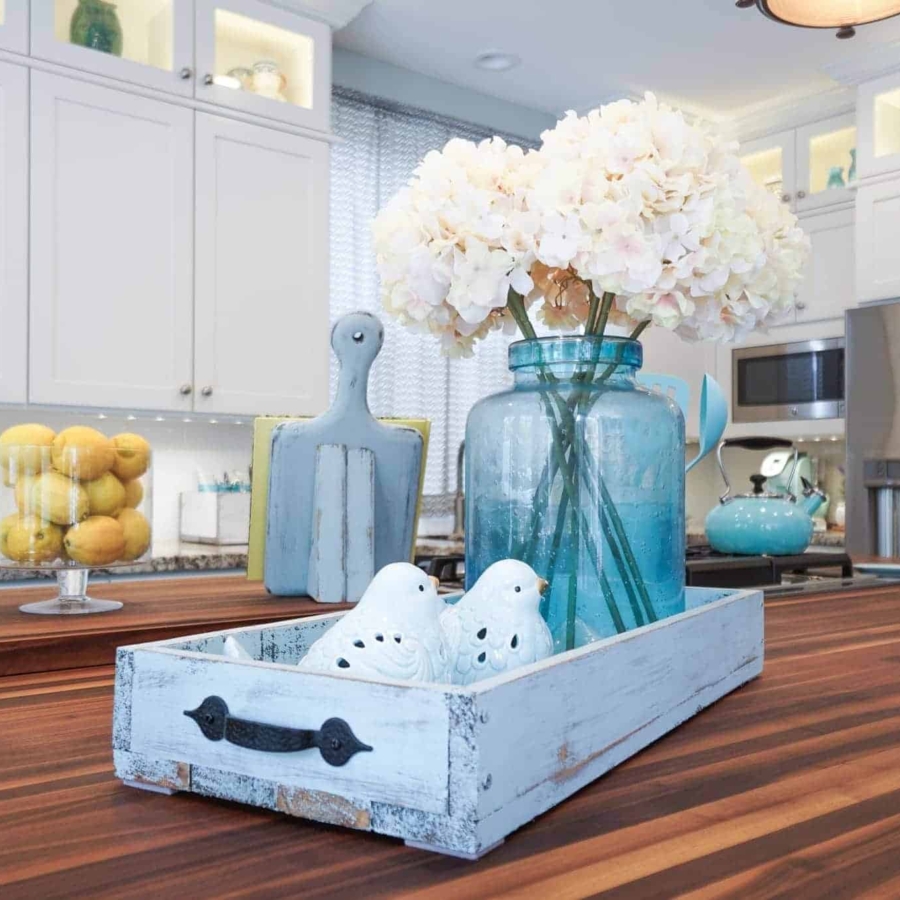 I've been on the aqua kick for quite a while now, and it looks so pretty against my white kitchen. That's the great thing about white, it's so flexible that, when my taste changes on a whim, it's easy to swap out the whole look!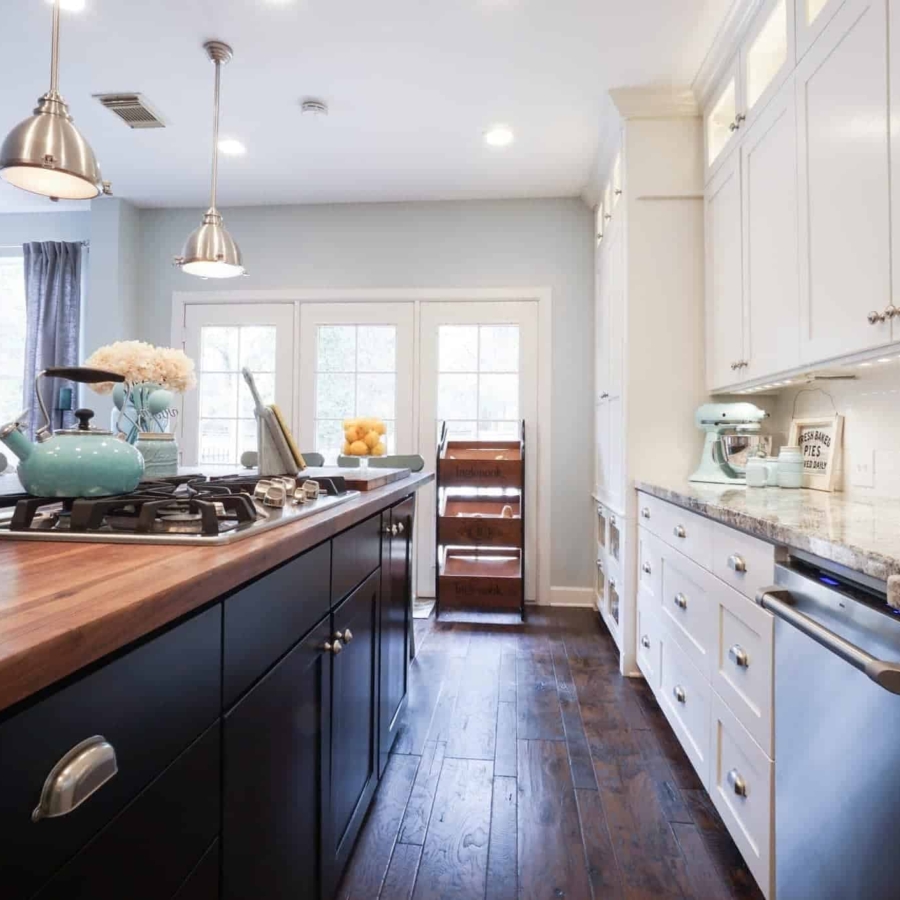 Any Bathroom Color Scheme at Any Time
And last but not least, my master bath! White!
We always do add some color to our walls, since that's easy to change, but the bones are white! Change your towels and floor mats out and you have a totally different look!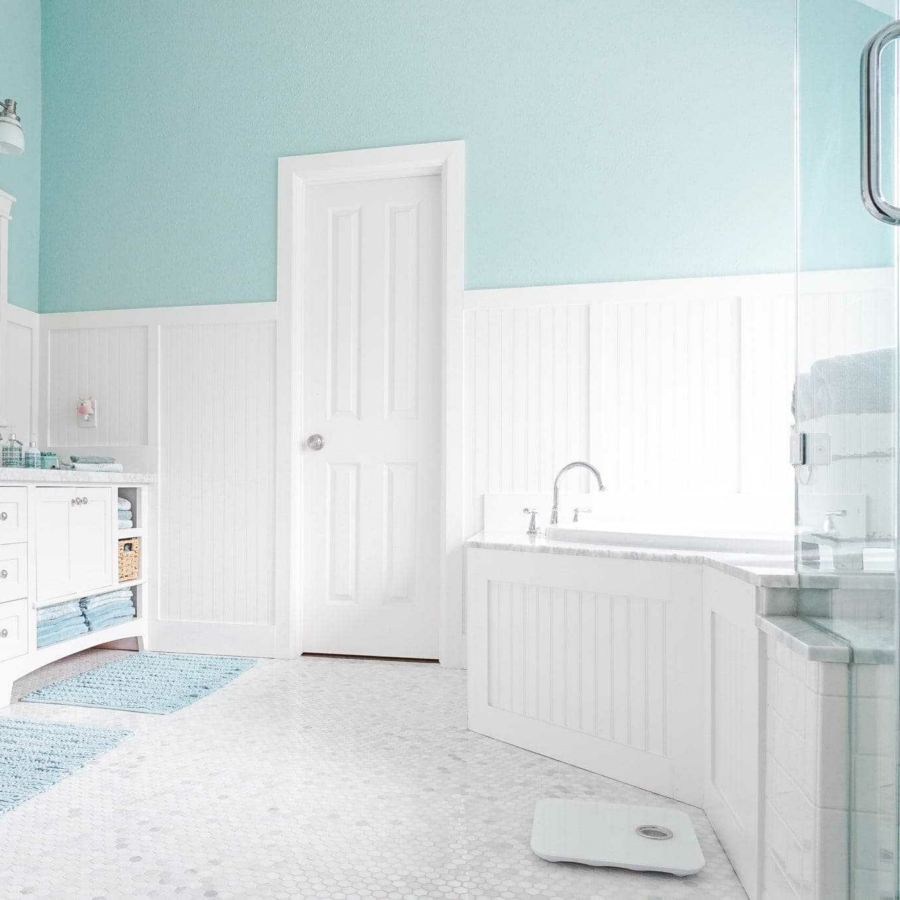 We also went with white for my daughter's bathroom for the same reason. It allows us to change the look with just a few colorful towels and mats.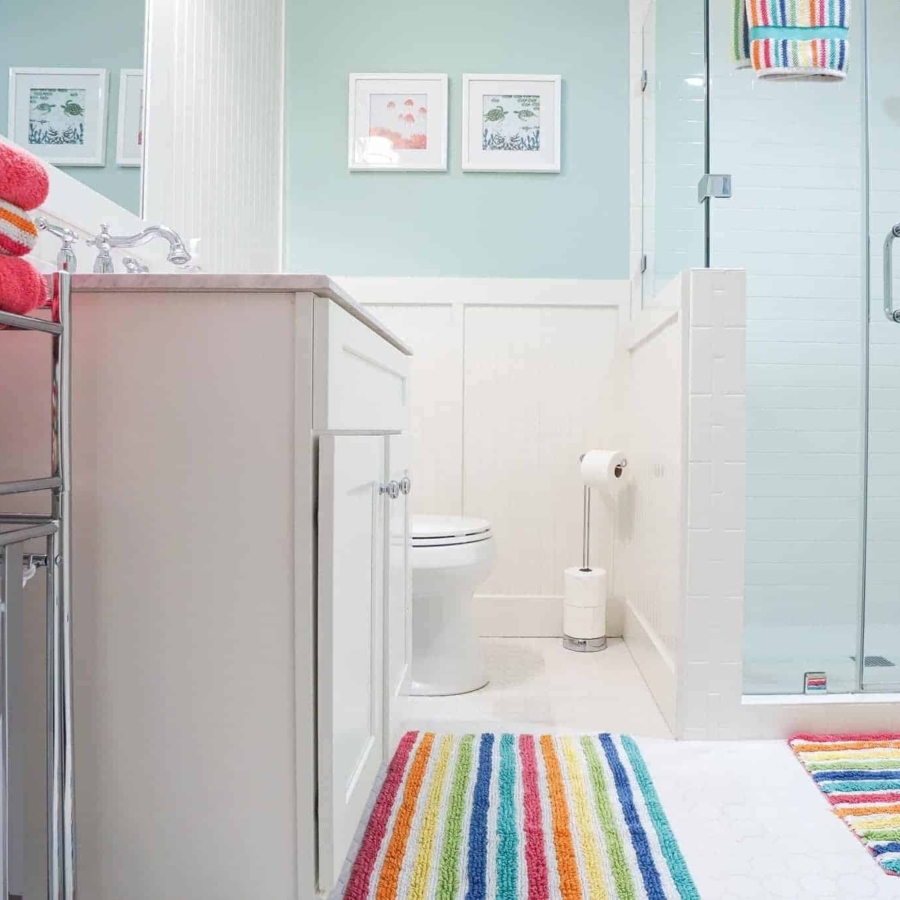 As far as the shower wall and kitchen backsplashes, in my opinion, the best tile is subway tile. When we remodeled the house we decided to use white subway tile in all our bathrooms and as our kitchen backsplash. It not only looks so beautiful and timeless, but it's probably one of the most inexpensive options out there!
So there you have it! This is why I think white is the best choice if you're a lover of color like me! Do you like to decorate with color or are you a neutrals lover? I'd love to hear about it in the comments below!
Quick & Easy Recipes
When you sign up to become a newsletter member, you'll get access to my latest quick & easy homemade recipes, homemaker tips and tricks, free printables, and more delivered directly to your inbox each week.