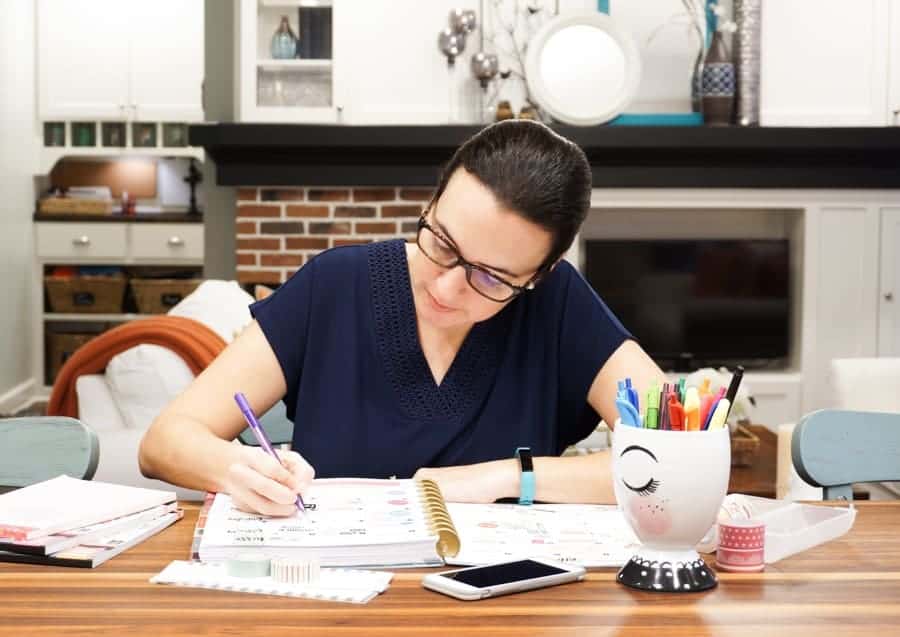 I have big plans for 2017!
So many fun projects and blog posts are floating around in my head! A few weeks ago, I shared with you some changes I made last year and what those changes did for me. And last week I showed you how I got my laundry under control. So, the new year has already gotten off to a great start.
This post contains affiliate links. For more information, see my disclosure.
Well, I thought it would be fun to give you a sneak peek at what I have planned for the year ahead and what I'm hoping to share with you this year on the blog.
There are a lot of things I'd like to get accomplished this year so, of course, I've started making a list of them! They have to get done if they're on my list right 😉
Here are a few of my top projects you can expect to hear about soon!
Slash Spending and Tighten up the Family Budget
Ahhh, the budget! I wish we didn't have to worry about a budget, but with 5 kids, we really have to make sure we use our money wisely. This year, we decided to make some big cuts in our budget. We've already started and will continue cutting down on a lot of unnecessary things.
The first thing we got rid of was our cable!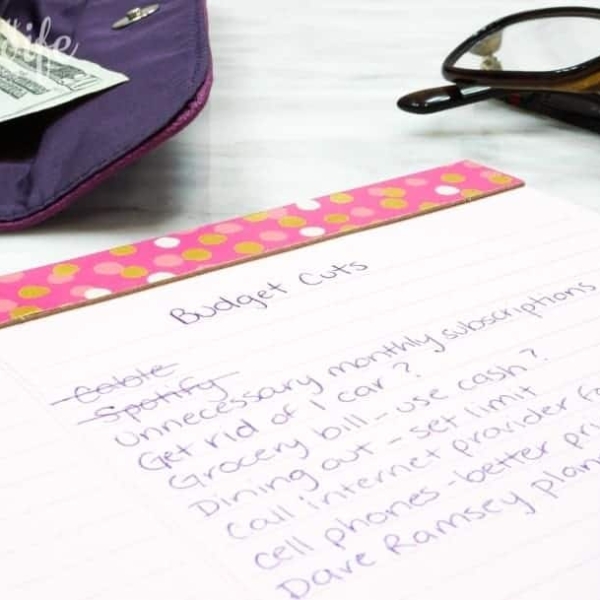 I was so scared to do it, but it's been a month now and we're doing just fine! We did get Hulu and Netflix and that seems to cover mostly everything we watch. We still have a lot more work to do on our budget to hopefully bring our monthly spending way down. I hope to find many great ways to save and of course, I'll pass those on to you!
The first and biggest category we're going to tackle is groceries and dining out. My next project will definitely help with that!
Get Organized!
Here is a list of items you can use to help you get organized.
Featured Items
Here is a list of the products featured in this post or products similar to those featured in this post:
The Happy Planner : Keeping a planner is the best way to keep your days organized and running smooth.
Instant Pot : This electric pressure cooker helps make dinnertime quick, easy, and stress free.
12 Of My Favorite Organization Products
These are all My Favorite Organization Products. I know you'll find something to help you get your home in order.
Feed A Large Family Without Breaking the Bank
Feeding five kids – three of whom are teenage boys – and two adults can get costly. So, this year I'm planning to be much more careful about how we handle our grocery spending. Here are a couple of things that I'll be working on.
A Meal Plan That Works For Large, Busy Families
This is a big one! I have a hard time keeping meal planning in my routine. I'll do really well for a few weeks, and then life gets so hectic, the meal planning falls apart! I'm going to be trying different ways to meal plan and hope to find one that'll work for us long term.
Big & Easy Meals With the Instant Pot
As some of you may know, Ryan got me an Instant Pot for Christmas, so I'll definitely be learning all about how to use the pot and experimenting with lots of Instant Pot recipes!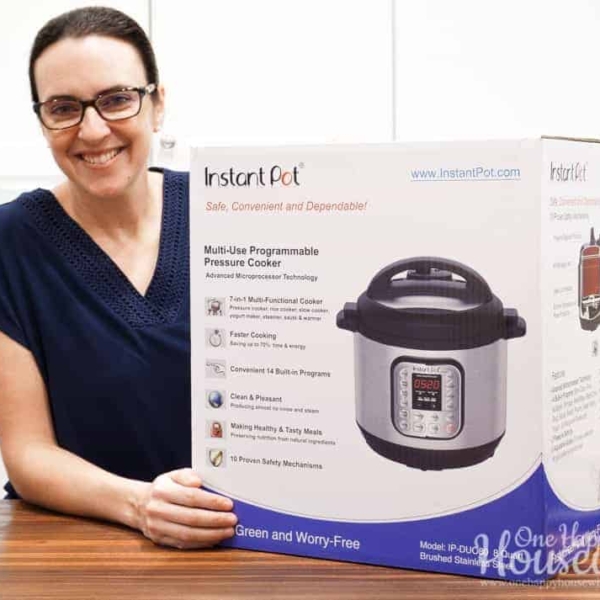 I would love to hear from any of you that have an Instant Pot! I'm very excited to start planning some meals around it.
The Big Boy Bedroom Makeover
Jacob is my little one, my little Pumpkin Head as I call him 🙂 Jacob has a super cute Dr. Seuss room. But my little Pumpkin Head is six years old now, and he definitely needs a big boy room! His room also became a sort of storage room this last year when we brought in our two new children. It's definitely been neglected.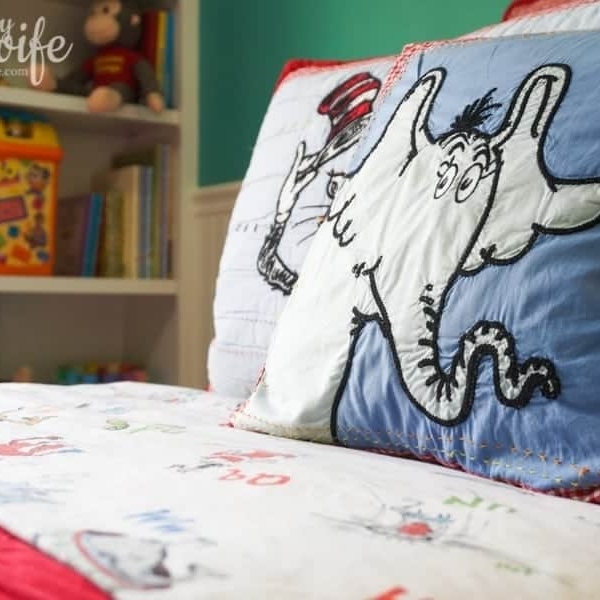 So now, we are ready to clean it all up and turn it into the big boy room he deserves! I think a little Star Wars action is in order 😉 He's so excited about his new room. He had a Star Wars birthday party so he already got so many cool things we're planning to put in there. Stay tuned to see Jacob's room transformation! Should be a fun one!
A Beautiful and Productive Workspace
When the kids moved in last year, Ryan had to give up his office and we turned it into a bedroom. He now works in a small bonus room inside our master bedroom. Now that we've started the blog, we both work from there, and we definitely need to organize it and turn it into a proper workspace. Of course, it needs to be pretty so I can be inspired, right? 😉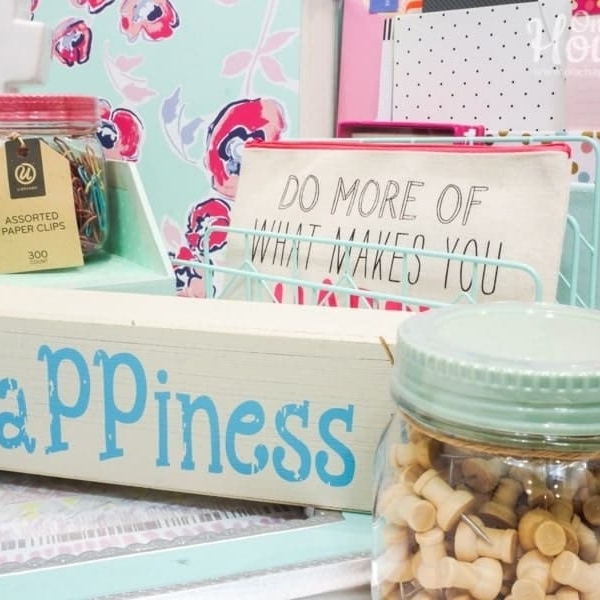 I have lots of goodies stored up to decorate that space. All I'm searching for now is a desk! We're hoping to find something pretty, but inexpensive, or possibly getting a used desk and making it a DIY project! Not sure about that yet, but we'll see what develops!
The Homeschool & Homework Station
Since we like to keep things crazy in this family, this year we decided to homeschool, not one, but two of our children! Oh boy!! Sometimes I wonder why we do the things we do! Both children are being homeschooled for very different reasons but we need to make sure they have the proper work areas, and of course, I need to keep organized to the max.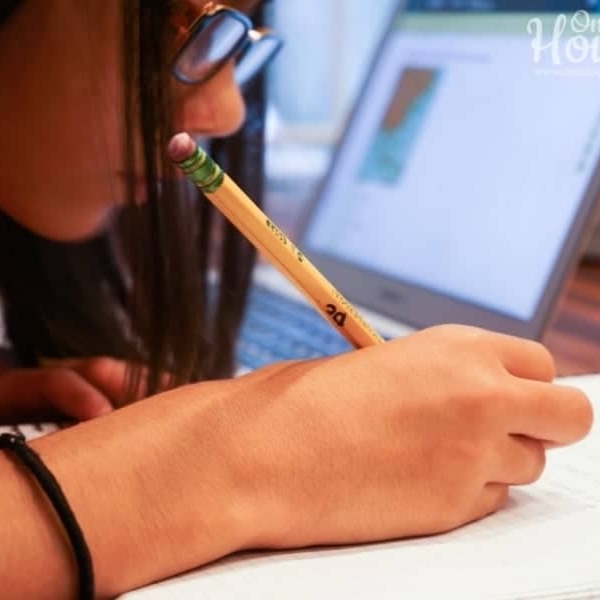 The kids are currently using our kitchen island and, as you can imagine, the mess that inevitably spills over onto the island, as a result, can be quite bothersome. So, I'm more than ready to set up a dedicated space for school work and all the supplies and extras that come with it.
Inspiration & Resources for the Homeschool & Homework Station
Here are a few of the resources I've been looking at to help me get started putting together a homeschool & homework space:
How to Create a Homework Station
DIY Back to School Homework Stations
How We Homeschool in a Small Space
6 Mistakes When Creating a Homeschool Space
Small space homeschooling
How to Make Small Space Homeschooling Work for You!
The Family Command Center
In addition to setting up a desk in our common area downstairs, I will also be creating a command center. This project is really exciting for me. My Happy Planner is already keeping me very organized this year, and now I need to keep everyone else organized and aware of all that's going on in the house. The command center will do just that!
Inspiration & Resources for the Command Center
I've already started gathering some amazing ideas from some great blogs:
20 Fabulous Command Centers to Get Your Life Completely Organized
20 Command Center Ideas to Inspire
8 Essential Elements of a Family Command Center
Top 10 Family Command Centers to Organize Your Life
Family Command Center
This year should prove to be a challenging, yet hopefully fun one! Lots of exciting projects to keep us busy! Hopefully, some of these projects will also help you in your home. Let's make this year a great one!