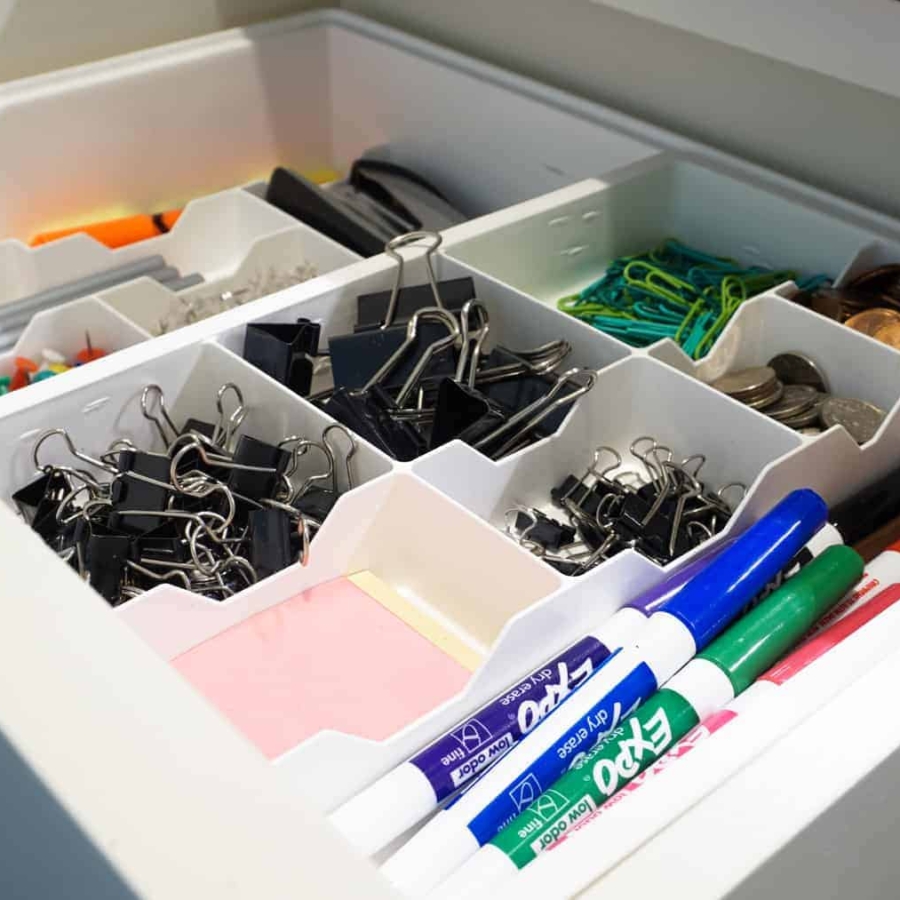 Ahh, the dreaded junk drawer!! We all have one. Don't deny it. It's where we throw all the "someday junk" we've collected, along with all those other things that need a home like the extra pens, pencils, scissors, etc.
Well, believe it or not, we had 2 of those drawers!! Yikes! We don't anymore though! Now we have 2 perfectly organized drawers!
This post contains affiliate links. For more information, see my disclosure.
Time to Get Our Junk Drawers Cleaned Out
I recently decided that our two junk drawers needed to be cleaned out. Of course, I had to take a trip to my Happy Place, The Container Store. After being distracted for a bit by all the organizational bliss, I found my way to the drawer organization section.
So many choices!!
Choosing My Junk Drawer Organizer
I wanted something with lots of small compartments so all our items could be nicely separated and easily available. I looked at several options but finally decided to try these tiered, organization trays. They were the perfect size for our drawers, and the tiered system allows for double the storage!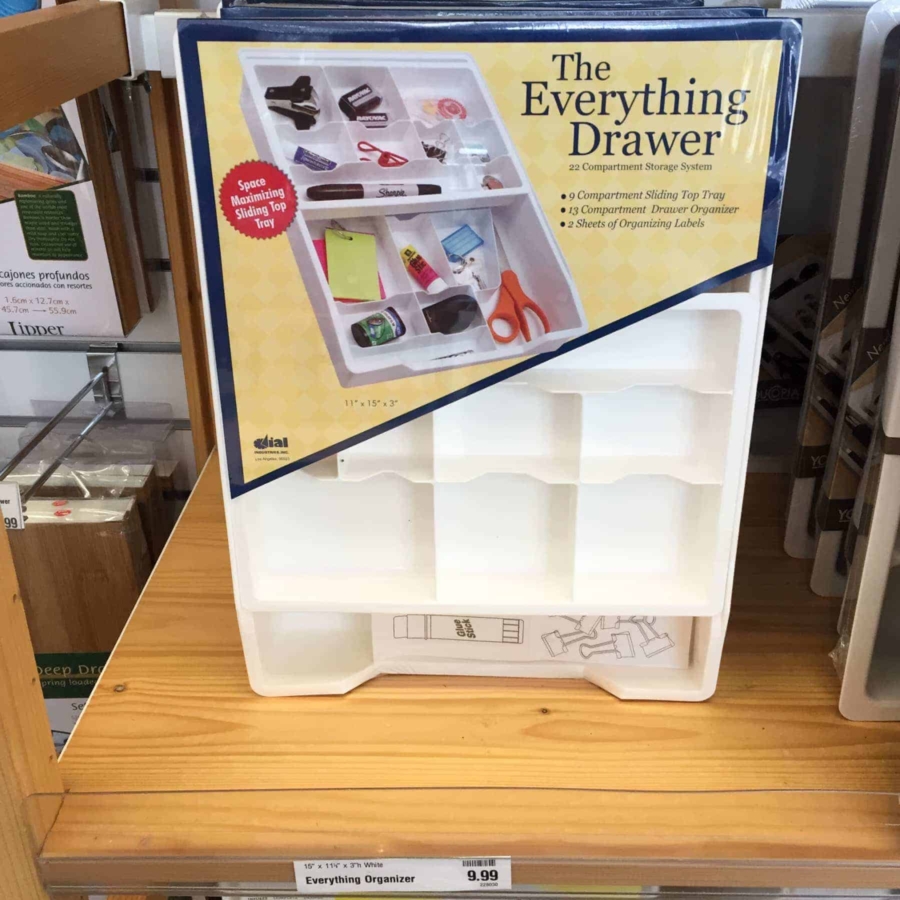 Before going to The Container Store, I took measurements of the drawers to make sure that whatever I got would fit perfectly.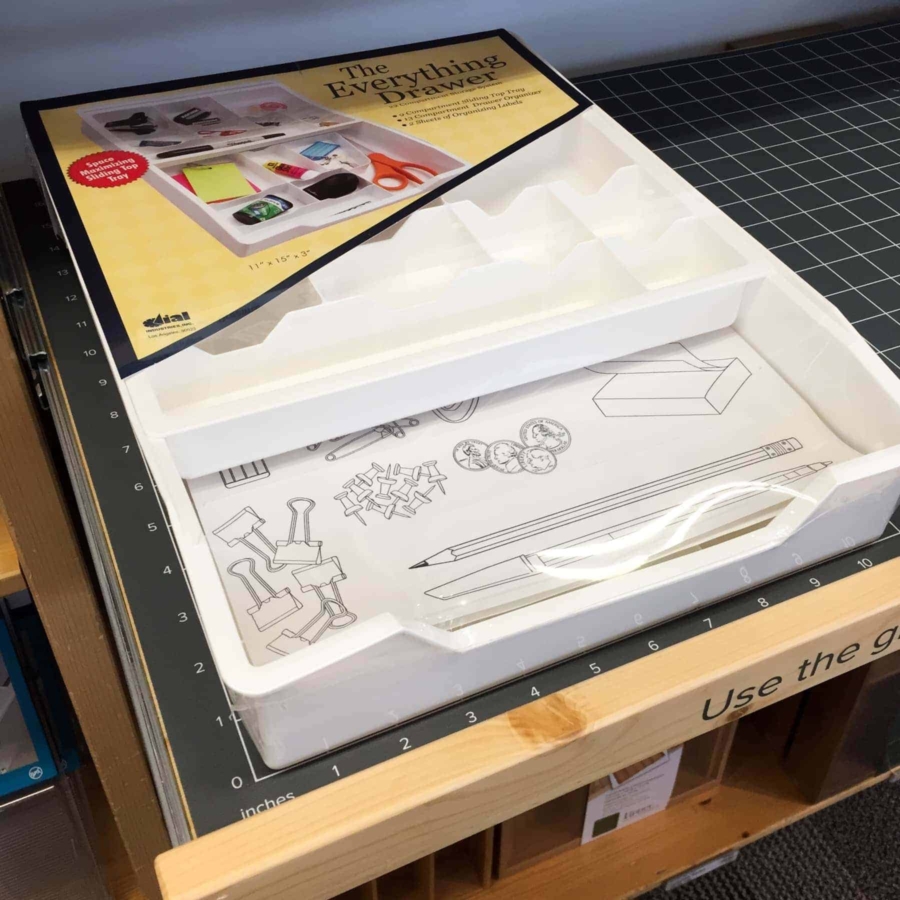 Once back home, after being lost inside The Container Store for an hour or so (I know, I have a problem), I got right to work on the drawers.
Get Organized!
Here is a list of items you can use to help you get organized.
Featured Items
Here is a list of the products featured in this post or products similar to those featured in this post:
Command Strips : I don't want the drawer organizer slipping and sliding around the drawer when I open and close it, so, I use command strips to keep it anchored in one spot.
Magic Eraser Cleaning Pads : As soon as I've emptied the drawer, the first thing I do is give the bottom a good cleaning. These Magic Erasers are great from removing all sorts of marks.
Junk Drawer Organizer : This tiered drawer organizer is the perfect solution for getting any drawer in order.
12 Of My Favorite Organization Products
These are all My Favorite Organization Products. I know you'll find something to help you get your home in order.
Clearing out and Cleaning the Drawers
First, I took absolutely everything out. The drawers had a lot of markings from all the junk that had been in them.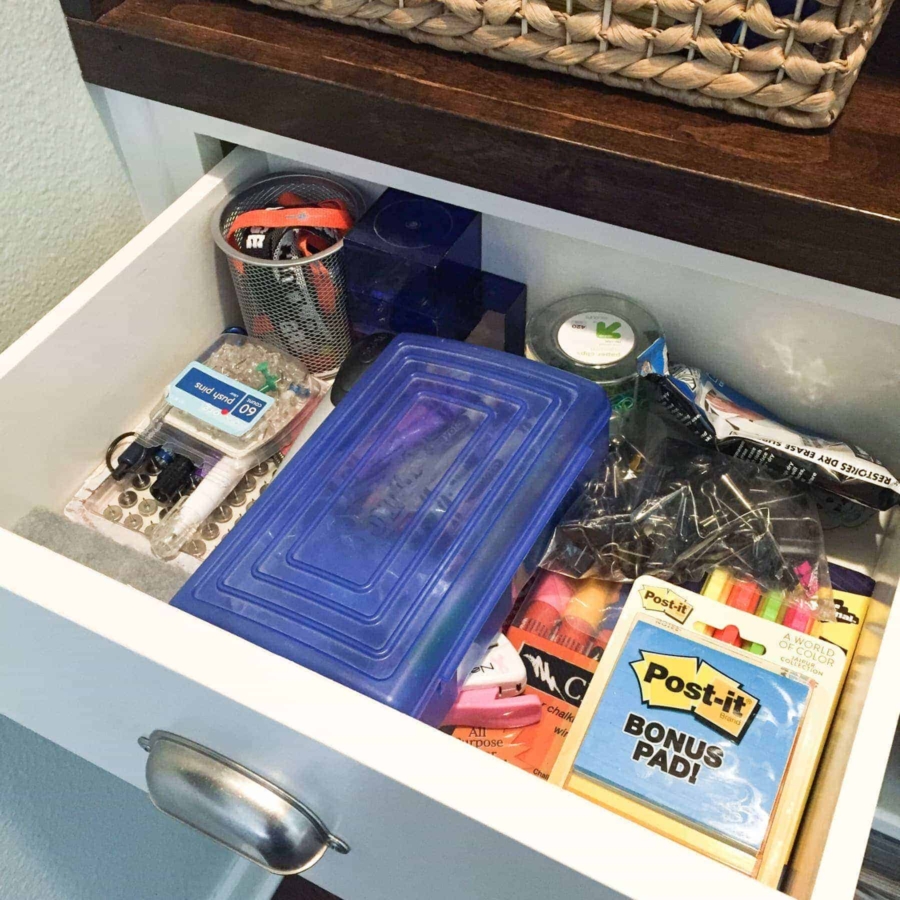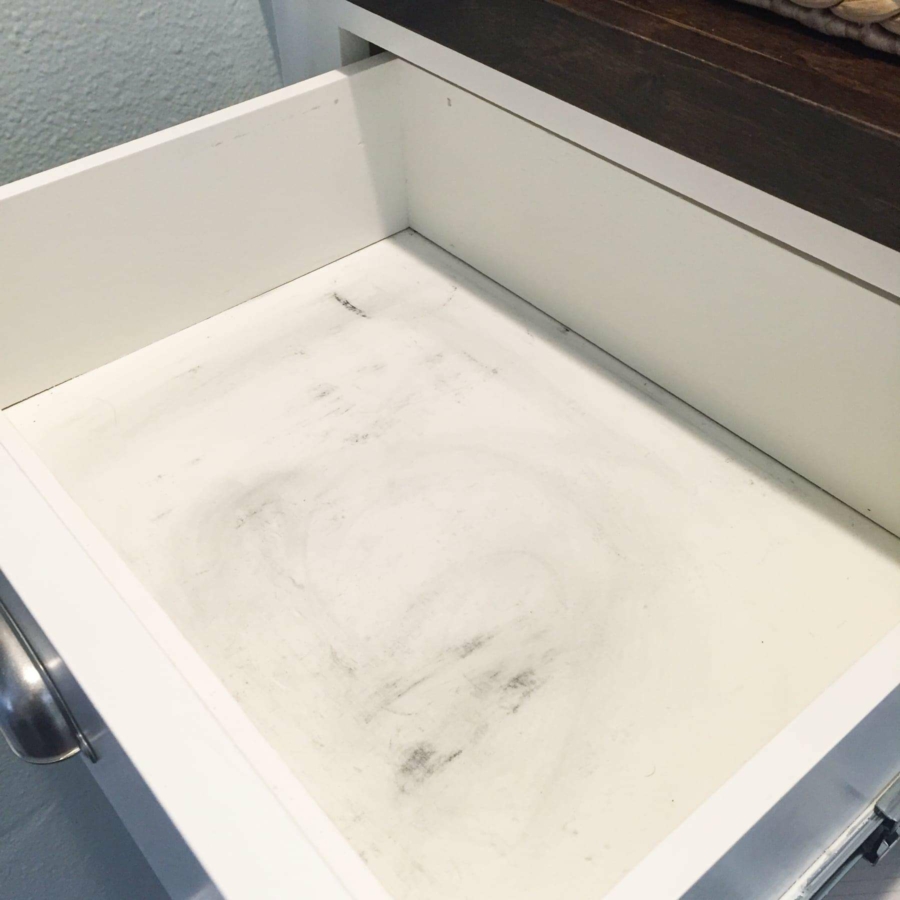 I used a Magic Eraser and after a few minutes, they were as good as new! Here's a tip: always make sure to spot test before using the eraser to make sure the paint on the surface you're cleaning won't come off.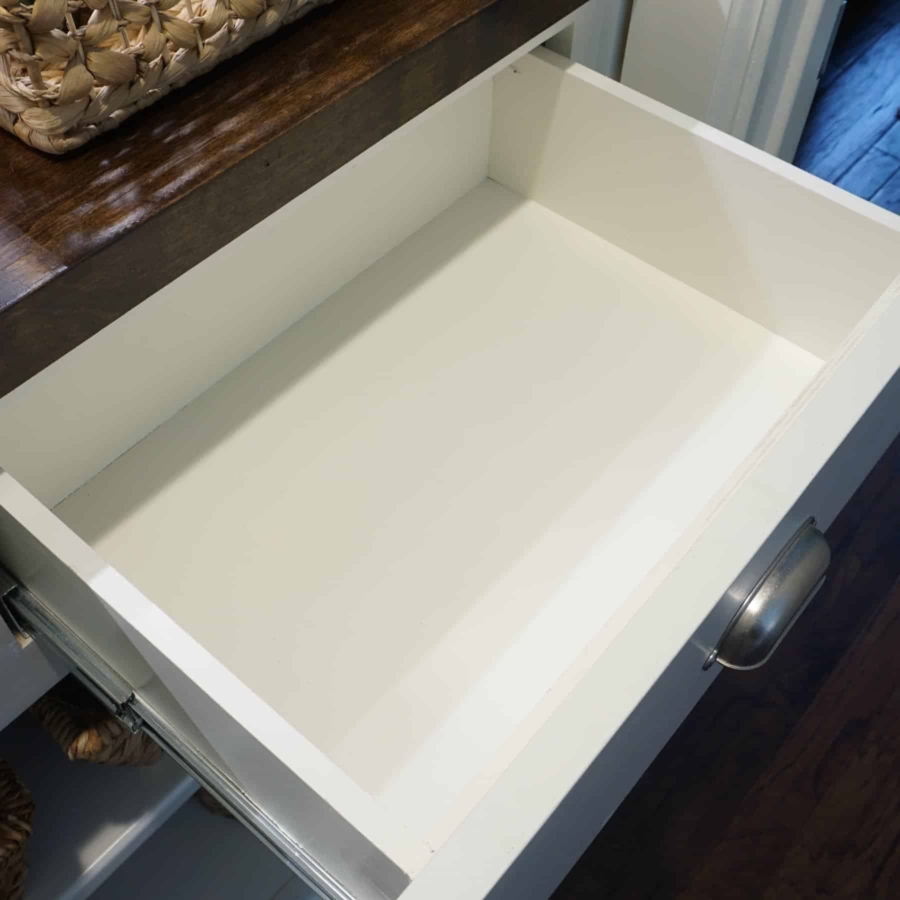 Sorting, Decluttering and Getting Everything Organized
I then sorted through everything in the drawers, separated everything into piles and threw away anything that was useless. I also removed any items that belonged somewhere else.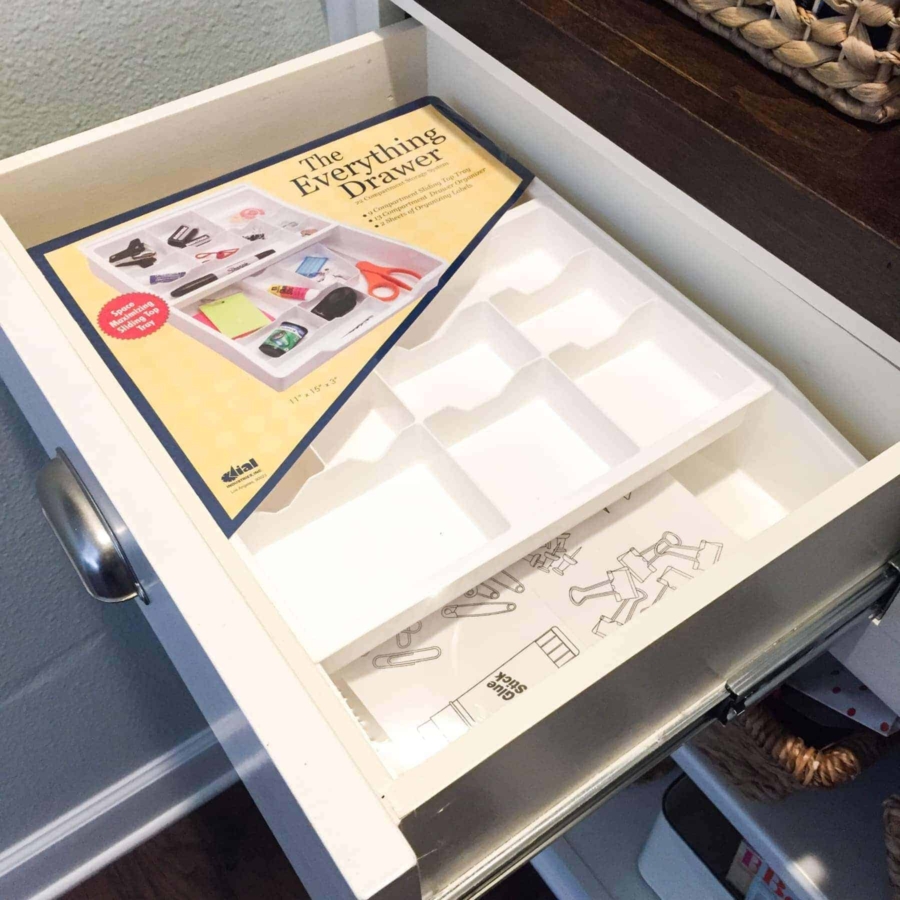 Since the drawers were just a smidge bigger than the containers, I placed some command strips on the bottom of each container to keep them from sliding from side to side.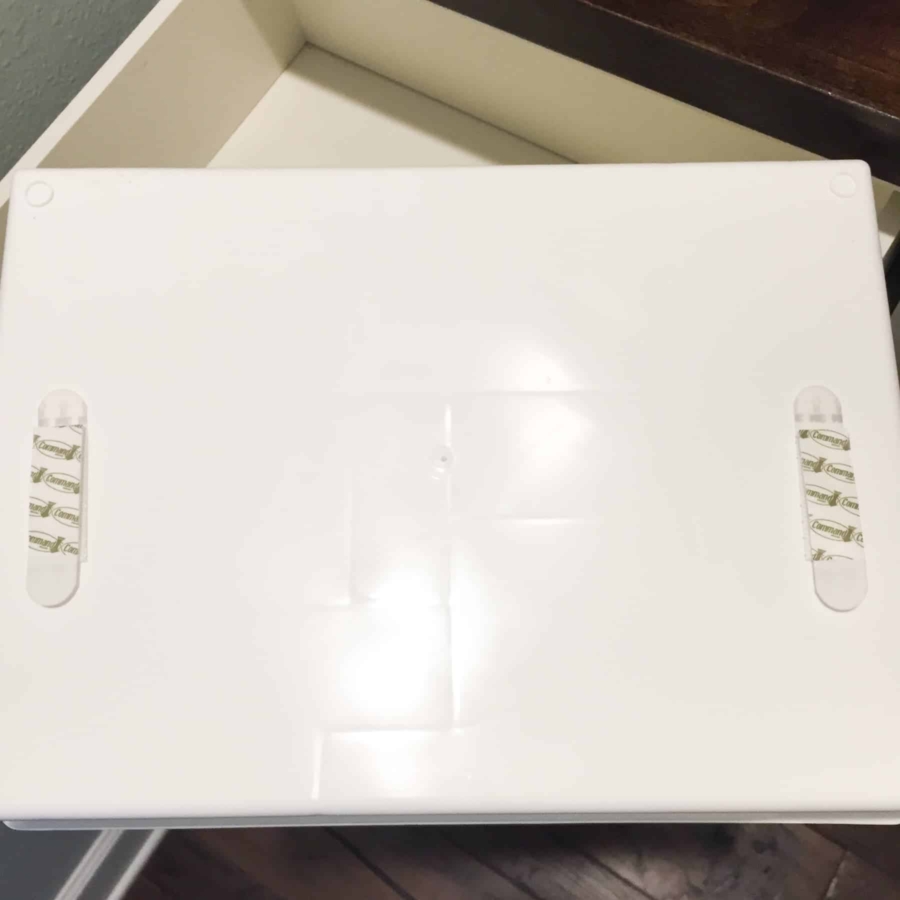 Finally, I started filling up all the compartments. The tray comes with stickers that you can place on the compartments to help you keep things in their place. I chose not to use the stickers though.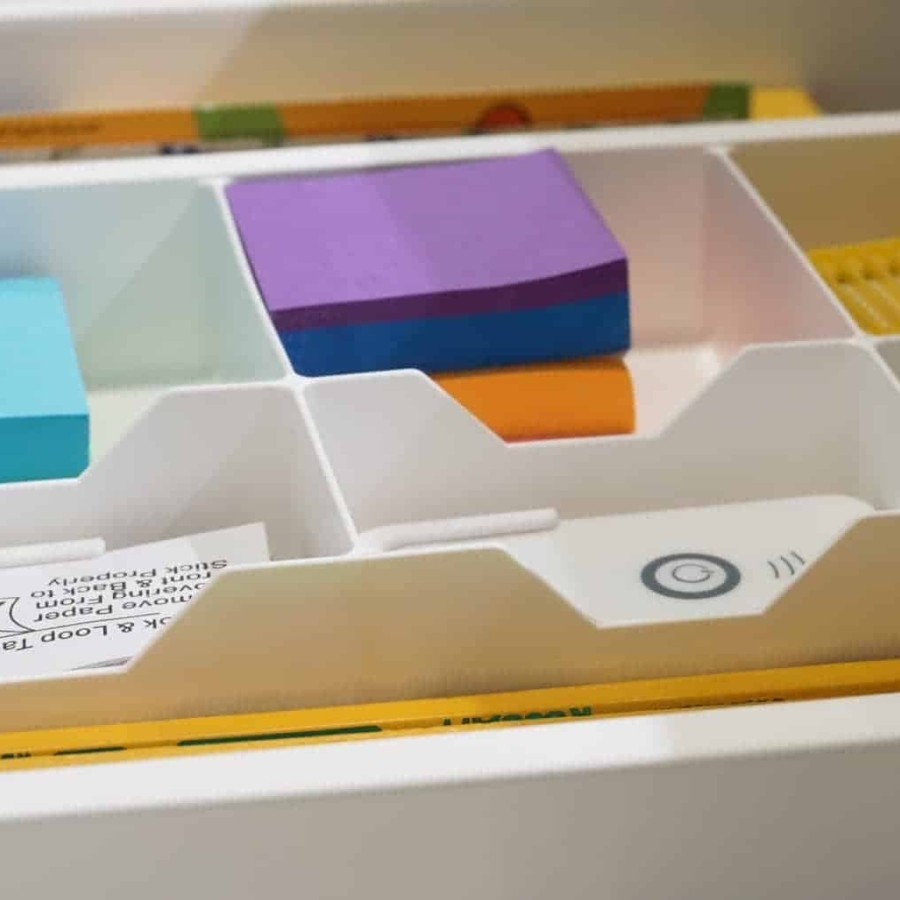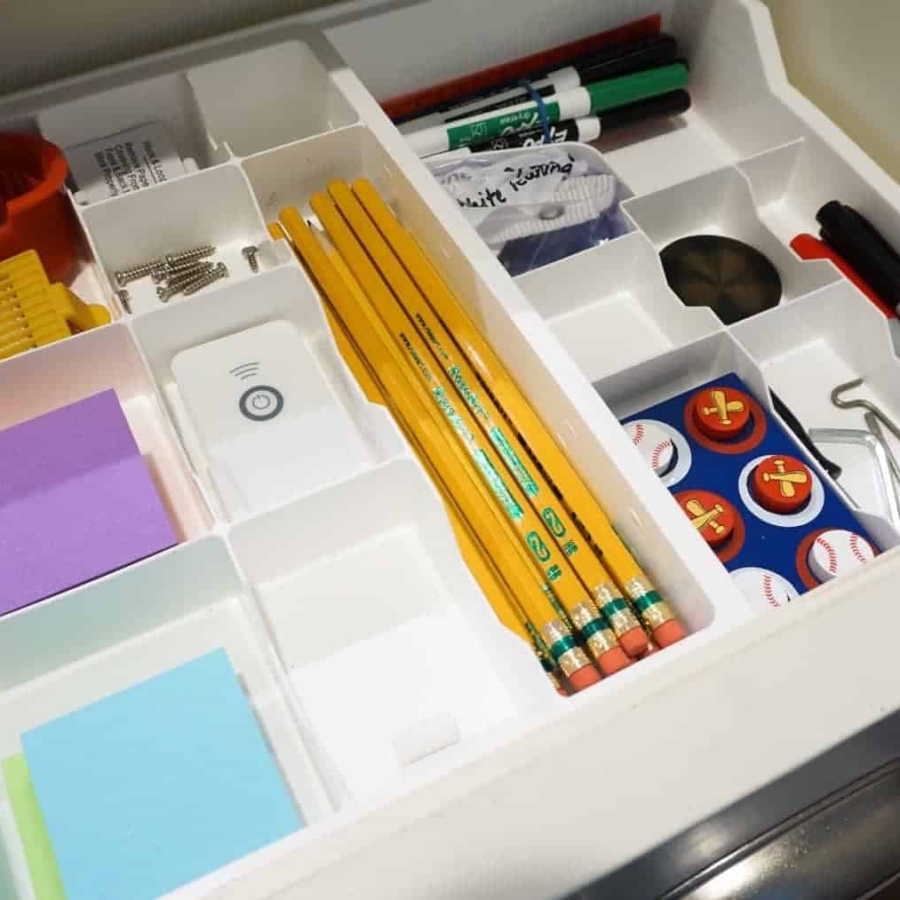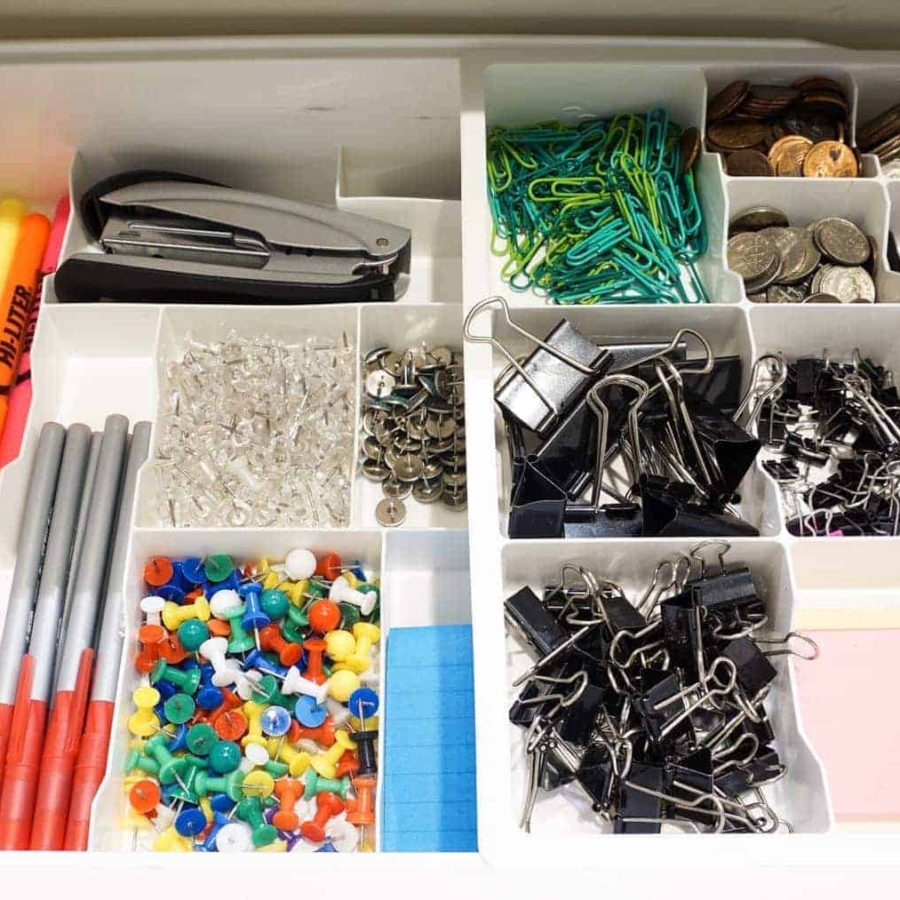 I'm so happy with the way the drawers look! It's so easy to find what we need now.
The drawer organizers were a great find. They were the perfect fit and the sliding top tray is genius. I also thought the price for them was relatively low. Definitely worth it to have my drawers perfectly organized.
So now it's your turn!
Pick a drawer, any drawer and declutter it and organize it! It may seem like a little thing, but it could be the jumpstart that you need to start decluttering bigger things!
Quick & Easy Recipes
When you sign up to become a newsletter member, you'll get access to my latest quick & easy homemade recipes, homemaker tips and tricks, free printables, and more delivered directly to your inbox each week.