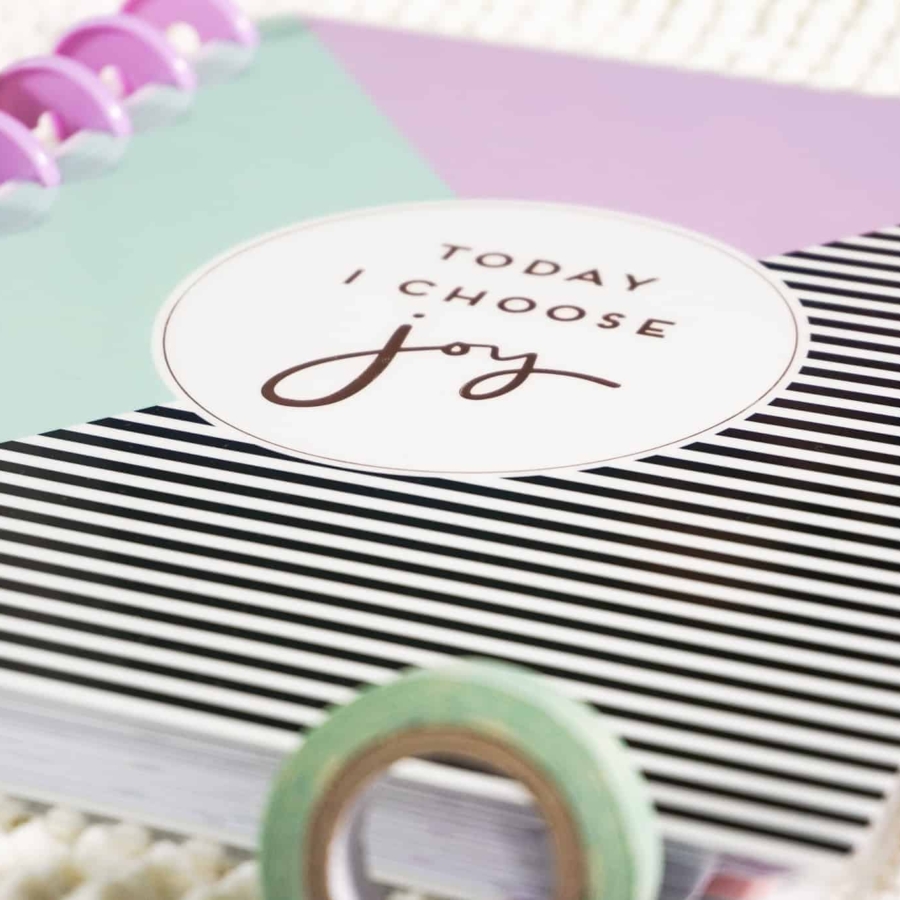 Last year I started using the Happy Planner. I've always loved planners, and I'm big on writing things down in order to stay organized. It definitely helps keep productivity high! You can read all about why I chose the Happy Planner in my post from last year.
This post contains affiliate links. For more information, see my disclosure.
My Thoughts After a Year of Using the Happy Planner
Well, after using the planner all year, I can now tell you my thoughts on it. I have to say, I absolutely loved it! There were only a couple of things that I wasn't thrilled with, but other than that, I am so happy with my decision to go with the Happy Planner!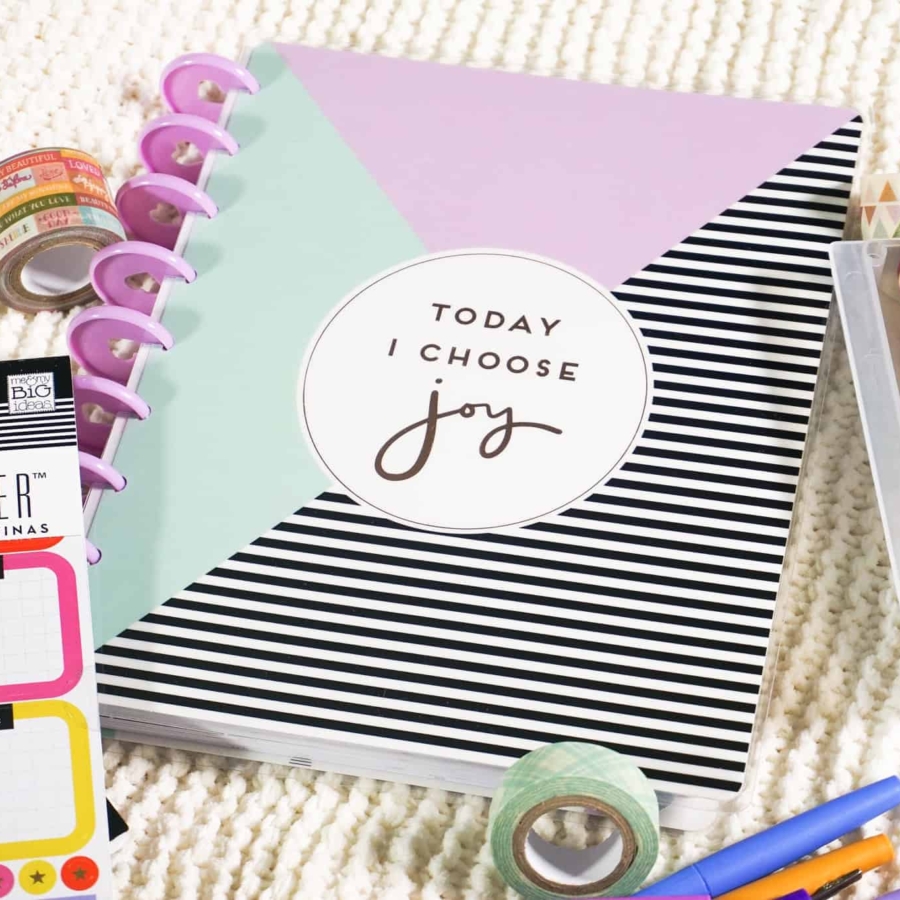 What I Didn't Like About the Planner
Let's start with the not-so-positive. There really wasn't much to not like about this planner, but there were just a few things that didn't work well for me.
The Undated Calendar Can Be a Pain
I accidentally purchased one of the Happy Planners that is undated.
That was clearly MY bad.
It's a great concept if you're going to start using the planner mid-year, but it took me by surprise that I had to place all the stickers for the months and number stickers for the days. It wasn't a huge deal, I did it all in about an hour, but this year when I went shopping for my planner I made sure to get a dated one! So it's just a heads up, if you don't want to do the work of labeling months and days, make sure you get a dated planner!
The Large Planner Can Be Inconvenient at Times
As for the size of the planner, last year I decided to go with the big Happy Planner. It worked well, and it sat on a table in my office all year. I don't regret getting the big one, but this year I decided to switch things up and get the regular size Happy Planner. It should make it easier to move around the house if I need to.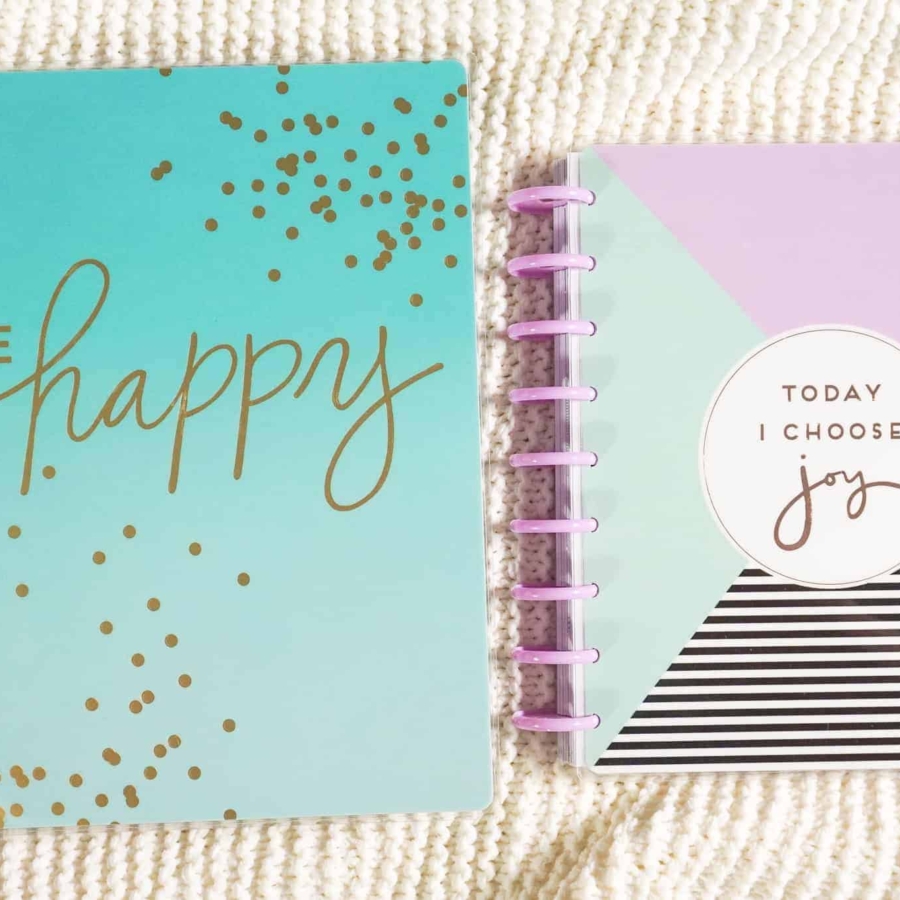 I mentioned in my "Setting up the Happy Planner" video from last year, that I wasn't used to using the weekly view of the planner. My planners have always been monthly planners, with the full month view.
The Weekly View Took Some Getting Used To
I struggled all year trying to use the weekly view, and would mostly decorate it instead of actually writing things down. This year, I have a plan for the weekly view. Now that my blog has me busier than ever, I will use it for scheduling things out for my blog. This way, I'll keep most of the monthly view for family and school things.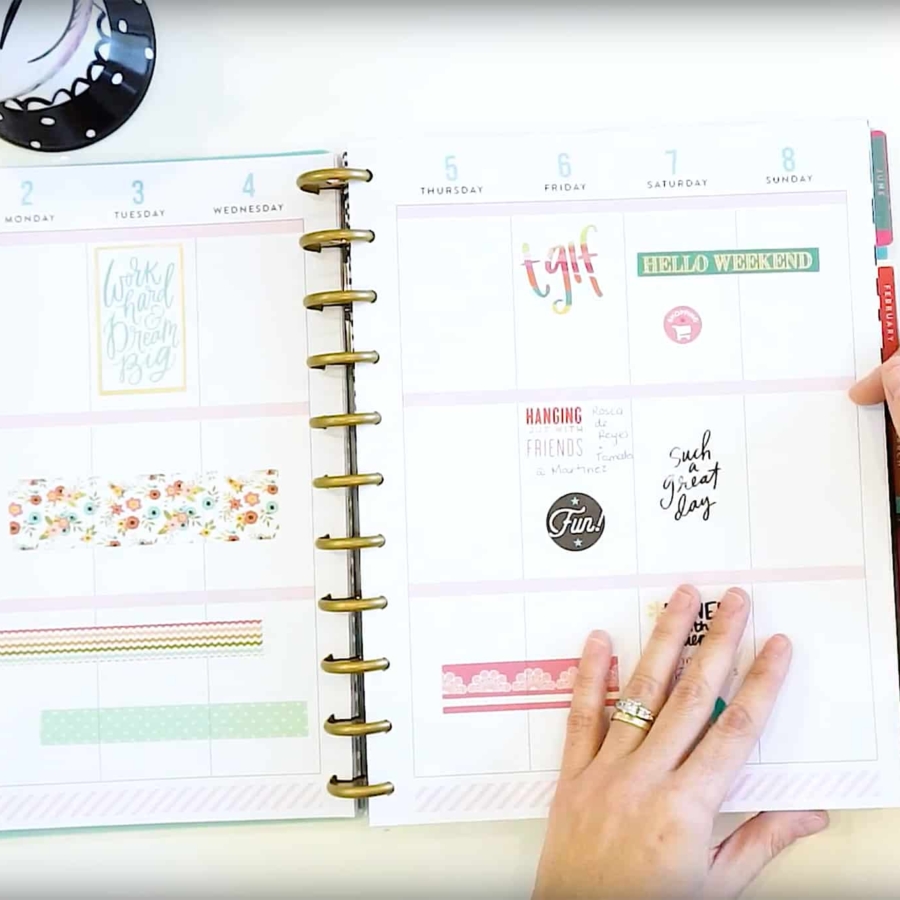 That's it for the not-so-positive, and as you can see, they really aren't negative things at all. Just things to get used to when using a new planner. So let's move on to why I love it so much!
What I Love About the Planner
Overall, I absolutely loved my planner and am looking forward to using my new one. Here are a few of the things that I loved most.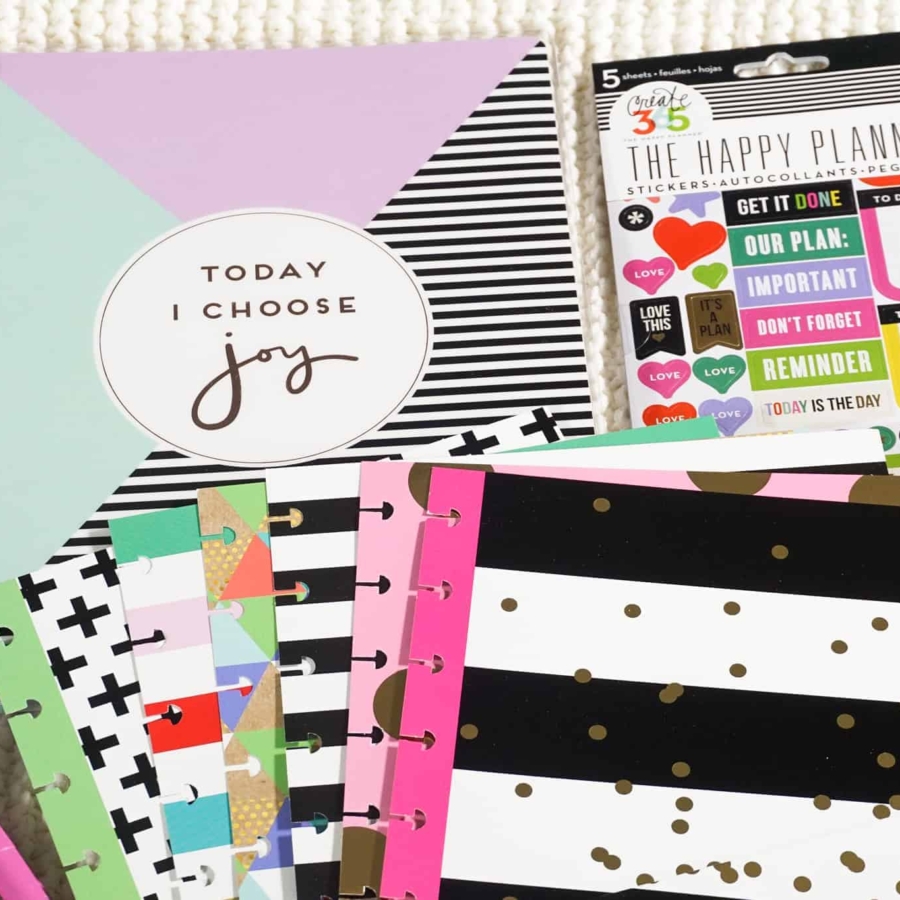 It Kept Me Super Organized
The Happy Planner did really help to keep me organized all year, and not miss any important dates or events. I love the monthly view and the fact that the daily squares are big enough to write important things in and decorate at the same time.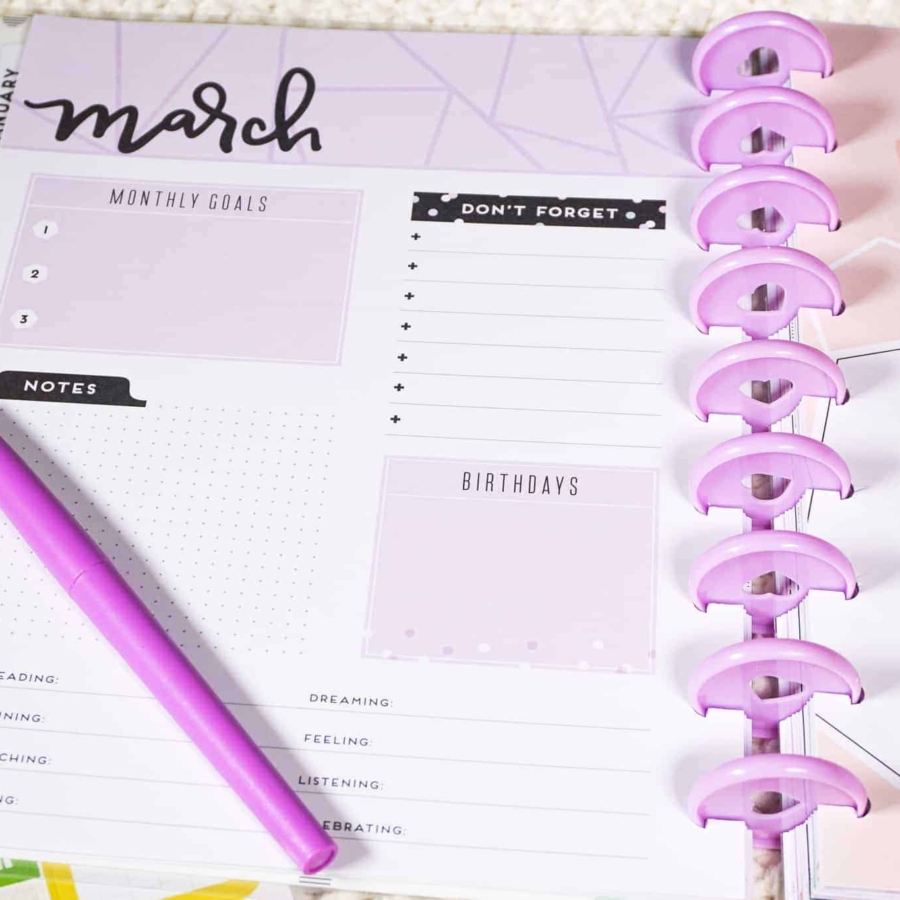 It's Oh So Pretty
Can we talk about how pretty these planners are?!? The covers just make you smile! The colors and themes are beautiful, and the inspirational quotes are well, inspirational and motivating.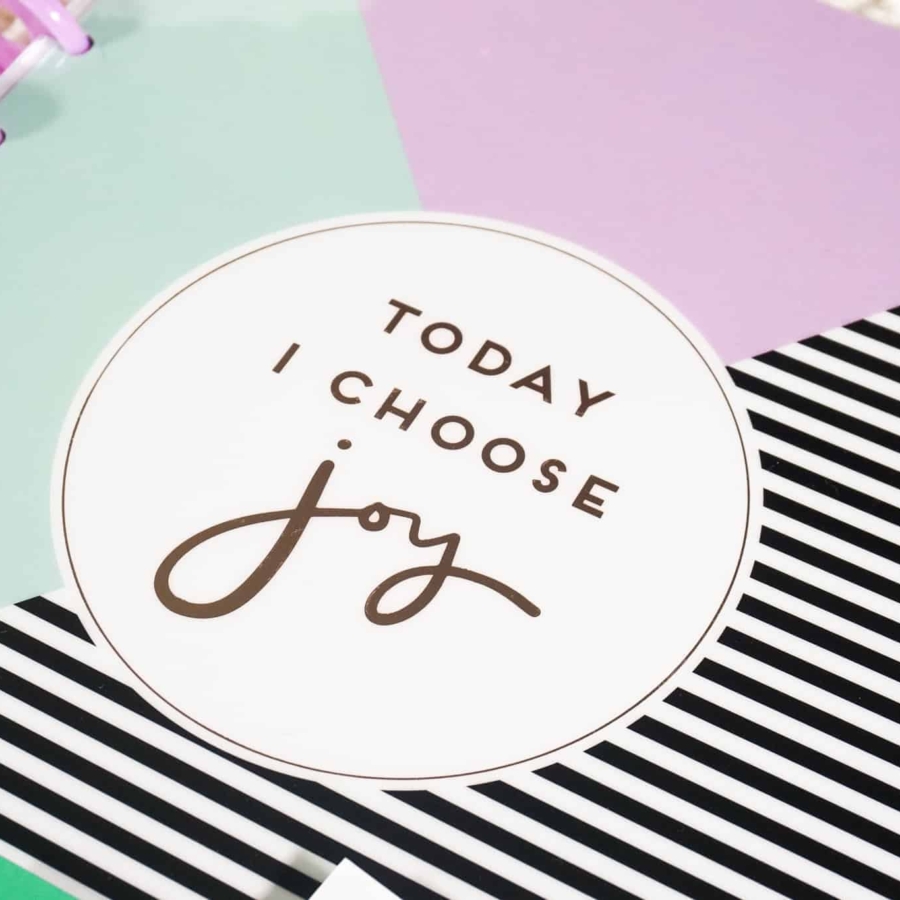 It's Very Durable
The planner held up super well, the covers are still in perfect shape, and I never had issues with pages ripping. Granted, since I had the big planner, it didn't get moved around much, but I was impressed with the quality nonetheless.
Get Organized!
Here is a list of items you can use to help you get organized.
Featured Items
Here is a list of the products featured in this post or products similar to those featured in this post:
12 Of My Favorite Organization Products
These are all My Favorite Organization Products. I know you'll find something to help you get your home in order.
My Favorite Add-Ons to the Happy Planner?
Definitely the awesome sticker packs!
Sticker Packs
They are not only adorable, but they are also so useful! I bought several last year, and the one I used the most was the Mom pack. I went through a good portion of it. The next one I used the most was the Productivity pack.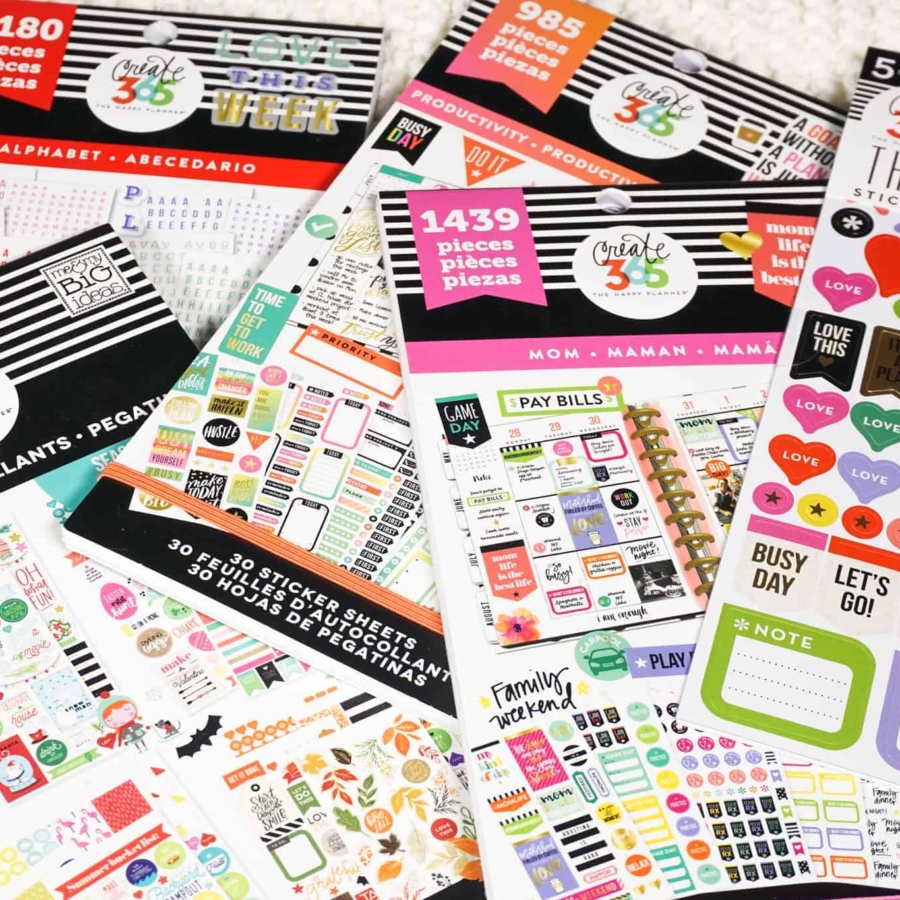 I still have stickers left in all of the packs, so this year I only bought two additional ones. An extra Mom pack, because I was out of some necessary stickers, like doctor appointments and such, and I also got a smaller productivity pack to complement what I have leftover from last year's.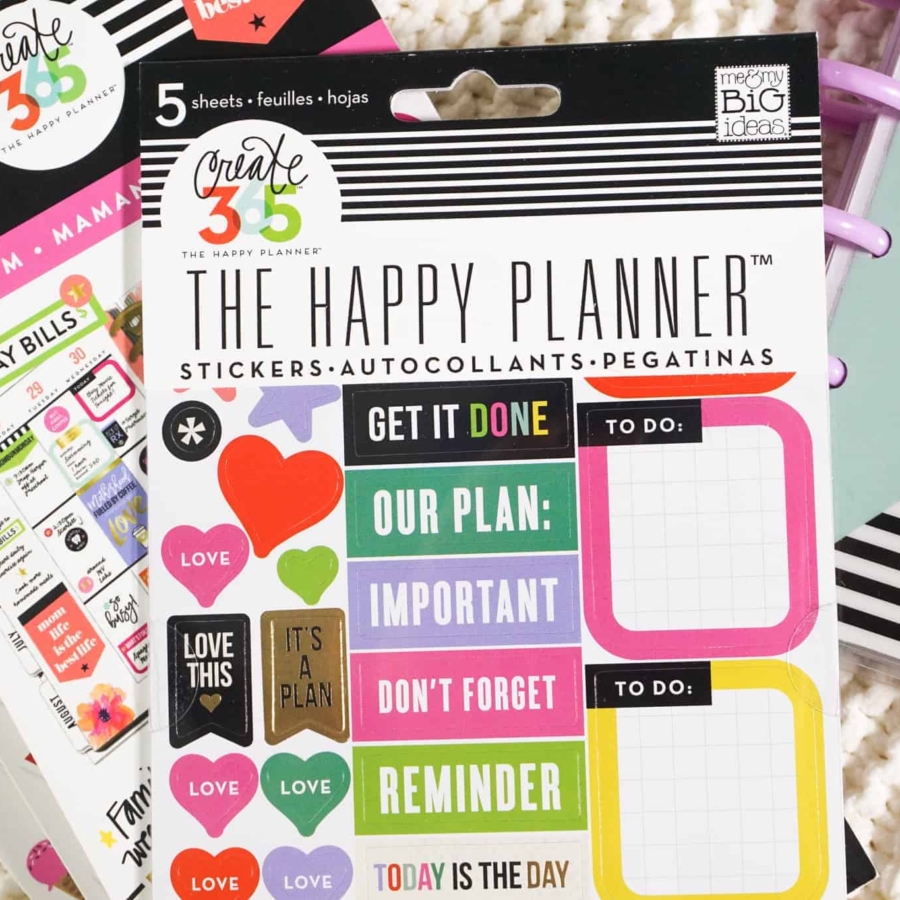 Pocket Folders
The only other add-on I purchased was an extra pack of pocket folders since the ones I got last year would be too big for my now smaller planner.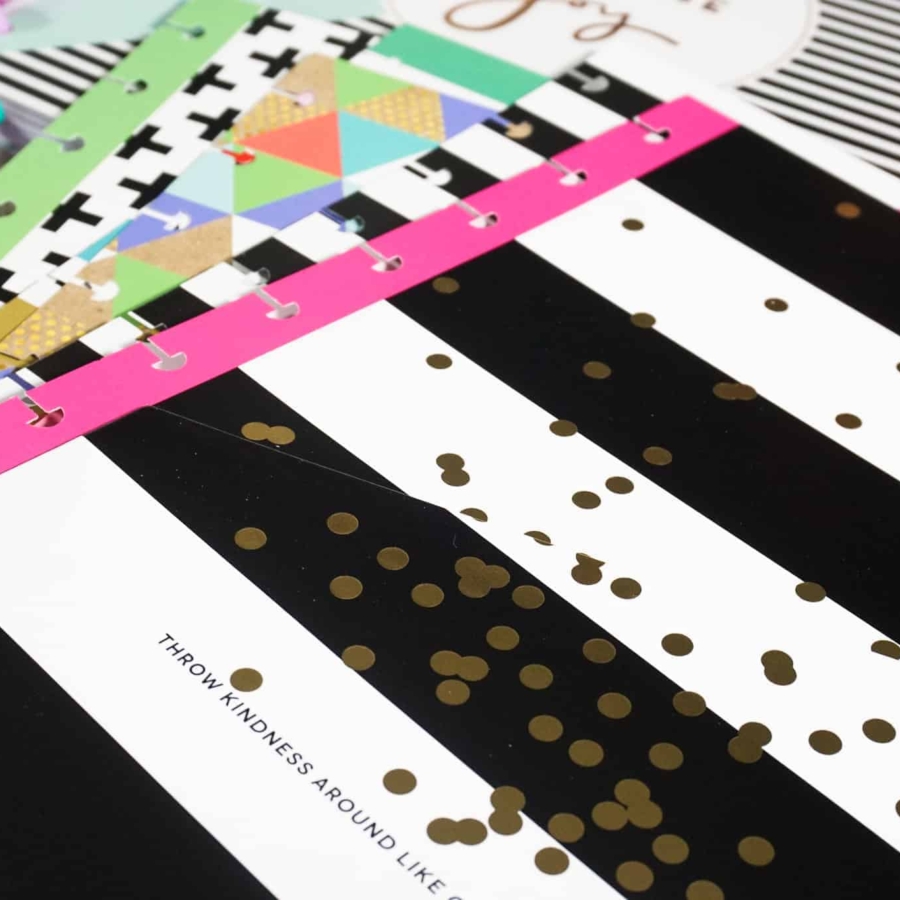 Washi Tape
I didn't buy any more washi tape since I still have plenty left.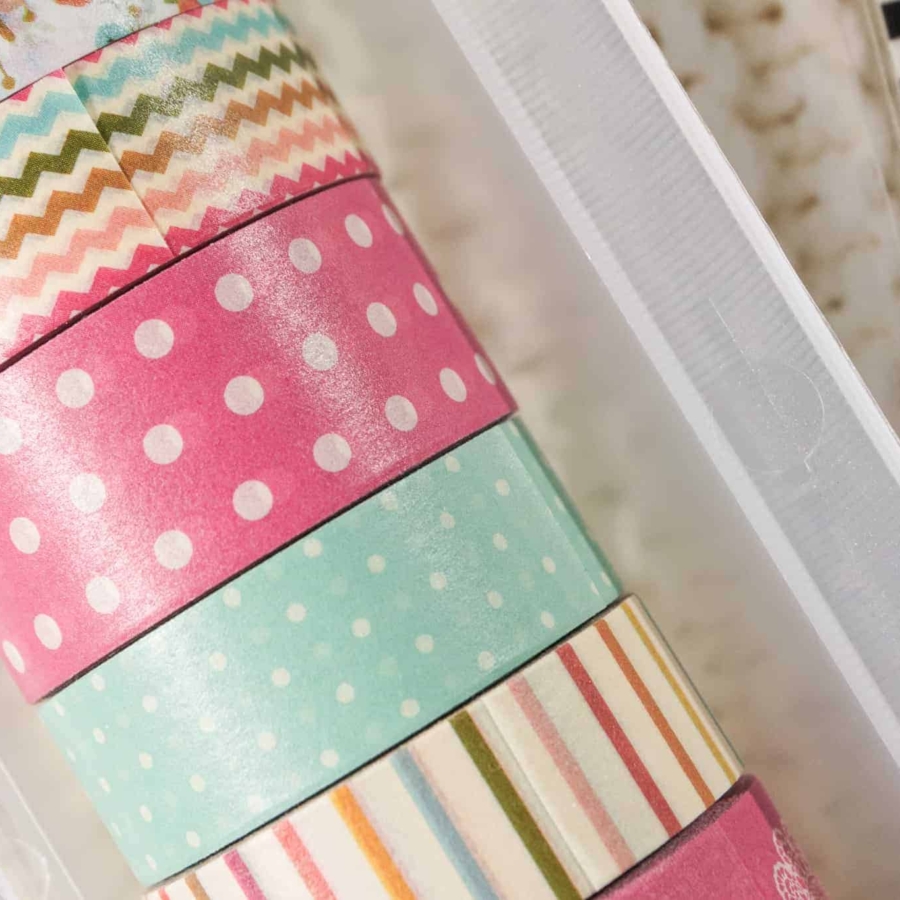 A Pack of Pens
I did manage to sneak in a pack of my favorite pens as well. Last year I tried the Paper Mate InkJoy pens but wasn't satisfied with them. They tend to form a glob of ink at the tip when not in use, causing smudging when you write. And we can't have that! So I went back to my old favorites Paper Mate Flair. I've loved these forever and now they come in some amazing colors!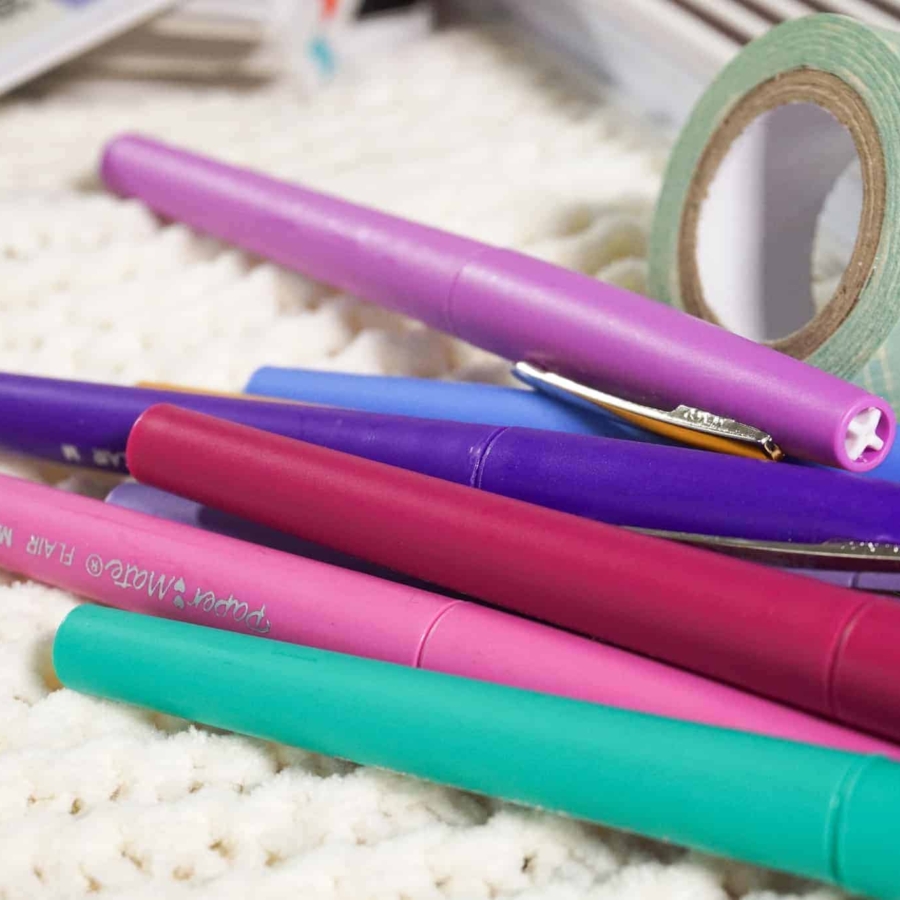 My New Happy Planner
As for my new smaller Happy Planner, it still has all the same great features as the big one, everything is just more condensed. I love that it has the monthly goal pages where you can jot down notes, birthdays, and important items at the beginning of each month. It also has a beautiful sturdy cover and the signature rings that bind it all together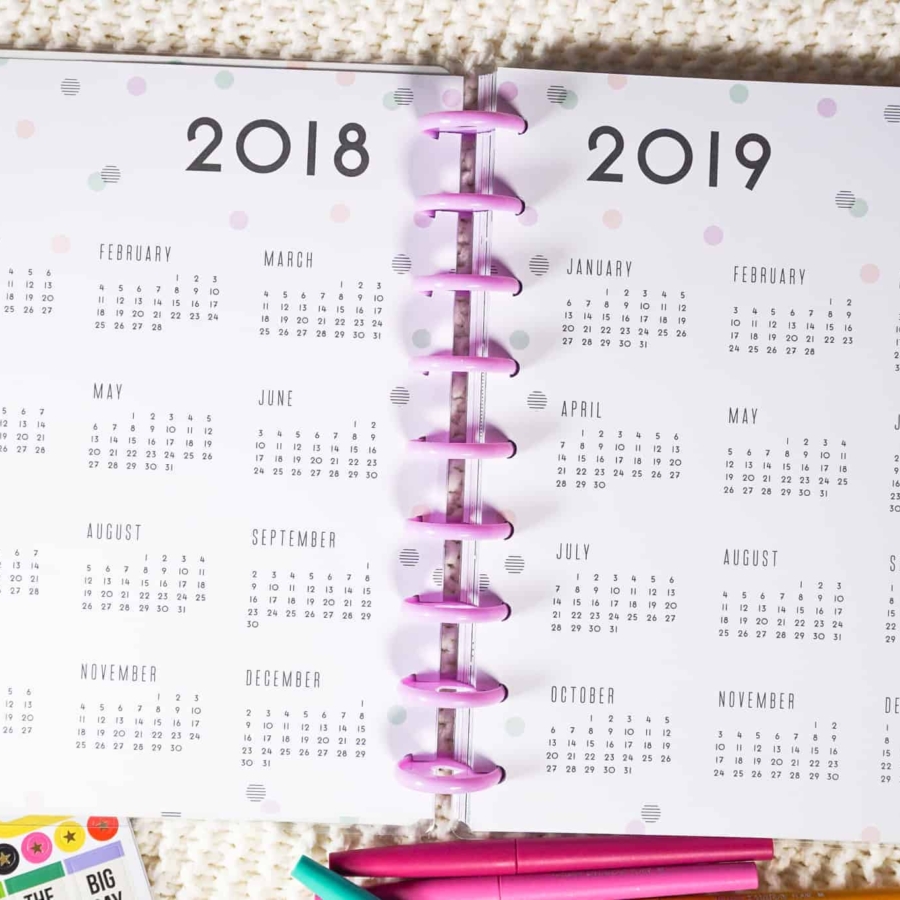 What I love most about the smaller one this year is that it's dated! This allows for it to have an awesome two-page spread at the front showing you a yearly view of 2018 and 2019. And of course, I won't have to spend an hour labeling months and days.
What's Going to Happen to My Old Planner?

Well, I'm turning it into a binder! It already has awesome covers and I have beautiful pocket folders to go with it. I've added a pack of paper for notes and will be buying a hole puncher so I can put some of my own pages in it. I will be using it for my blogging material.
So I'm happy to say that after a whole year, I am still a Happy Planner girl and will happily continue to be! I look forward to using this year's planner to its full potential!
Do you use a planner? Which is your favorite one? I'd love to hear about it in the comments!
Quick & Easy Recipes
When you sign up to become a newsletter member, you'll get access to my latest quick & easy homemade recipes, homemaker tips and tricks, free printables, and more delivered directly to your inbox each week.