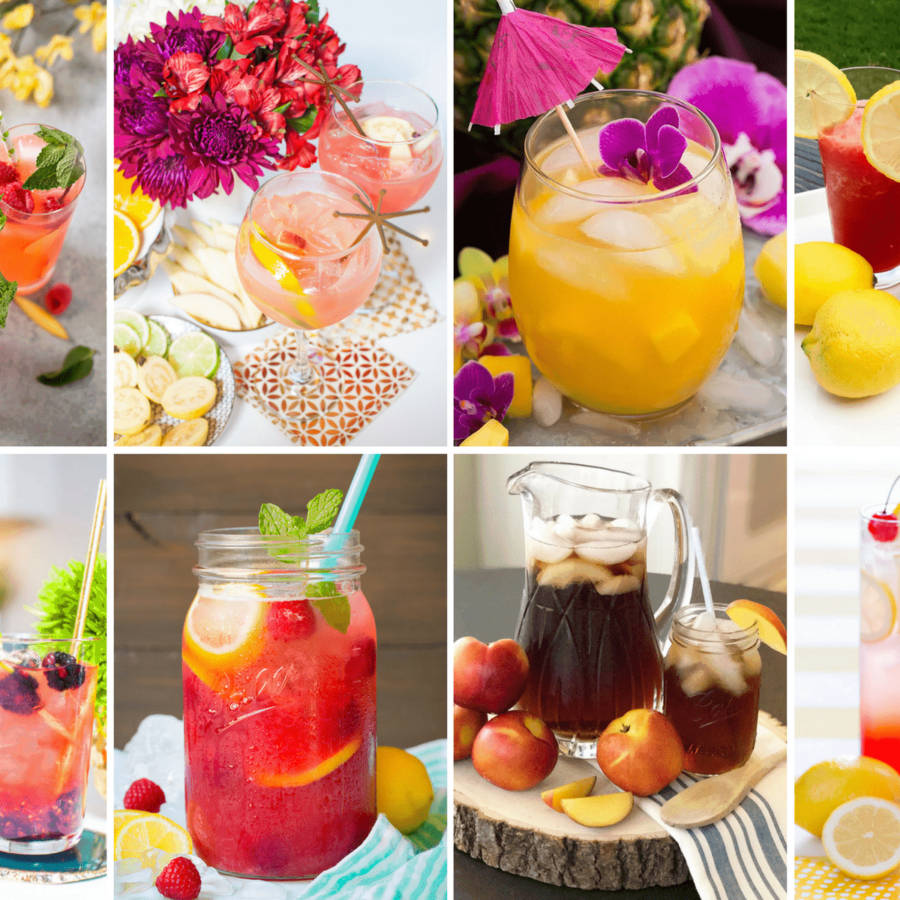 The summer heat calls for a refreshing summer drink! Something icy and fruity that will cool the kids (and you) down! I've got a list of some tasty summer drinks, perfect for a poolside party or a lazy afternoon! I don't drink alcohol so I was very happy to find some delicious alcohol-free options, perfect for me and for the kids! I did include a few with alcohol in them for those of you that want an extra twist! I hope you try some of these out!
This post contains affiliate links. For more information, see my disclosure.
My friend Bethany at Crisp Collective has an awesome series called Summer Sips. She has some very refreshing drinks that are easy to make and sure to please a crowd! I'm sharing a few of them with you here.
Shopping List
For your convenience, I've included links to the items mentioned in this post.
Featured Items
Here is a list of the products featured in this post or products similar to those featured in this post:
Mimosa Bar Carafe Set : For special occasions, we have this fancier beverage set that comes with four carafes and each jar has an acrylic lid.
Drinking Mason Jar : I love mason jars! They make the best drinking glasses. I have a set of these plain mason jars. We use them on a daily basis.
[coe-roundup-group id='95855′]
I hope you enjoy some of these delicious and refreshing summer drinks! What's your favorite summer drink? I'd love to hear about it in the comments!
Quick & Easy Recipes
When you sign up to become a newsletter member, you'll get access to my latest quick & easy homemade recipes, homemaker tips and tricks, free printables, and more delivered directly to your inbox each week.