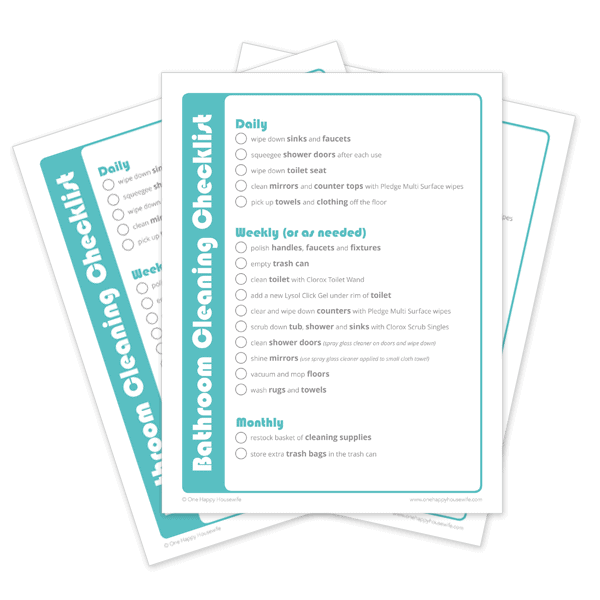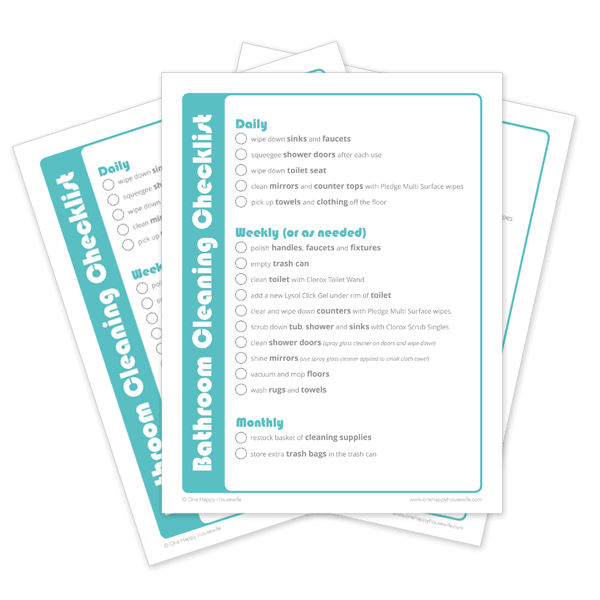 MORE ABOUT THIS BATHROOM CLEANING CHECKLIST
Stay on top of your bathroom cleaning tasks and make sure your bathroom is always in tip-top shape by following this simple cleaning checklist. Separated into daily, weekly, and monthly cleaning tasks, this list is sure to help you always keep your bathroom squeaky clean.
DOWNLOAD THE BATHROOM CLEANING CHECKLIST
If you are already a subscriber, simply click the button below to download this printable. When you open the printable, it will request the password that was sent to you in your welcome email. If you forgot the password or cannot find it, click here to have it resent. If you are not yet a subscriber, you must first subscribe before being able to access this printable.
DOWNLOAD THE BATHROOM CLEANING CHECKLIST
DON'T HAVE YOUR PASSWORD YET?
Sign up below to get access to this printable.
Fun & Free Printables
When you sign up to become a newsletter member, not only will you get access to my free printables, but you'll also get my latest quick & easy homemade recipes, homemaker tips, and tricks, and more delivered directly to your inbox each week.
Are you already a subscriber but forgot the password? Click here to have it sent to you again.