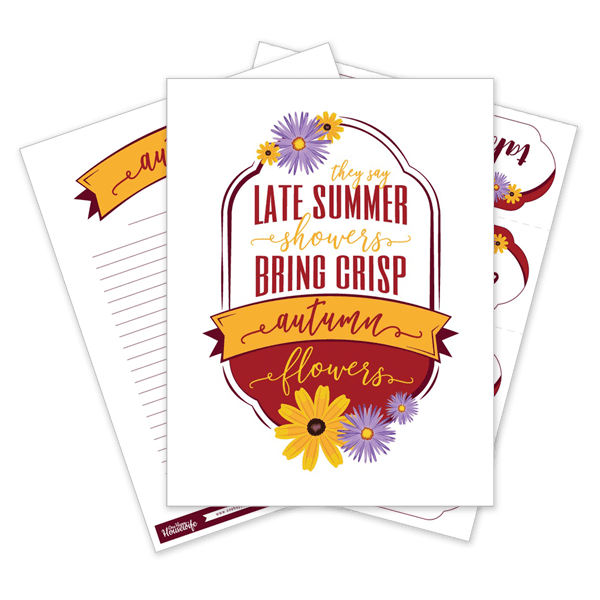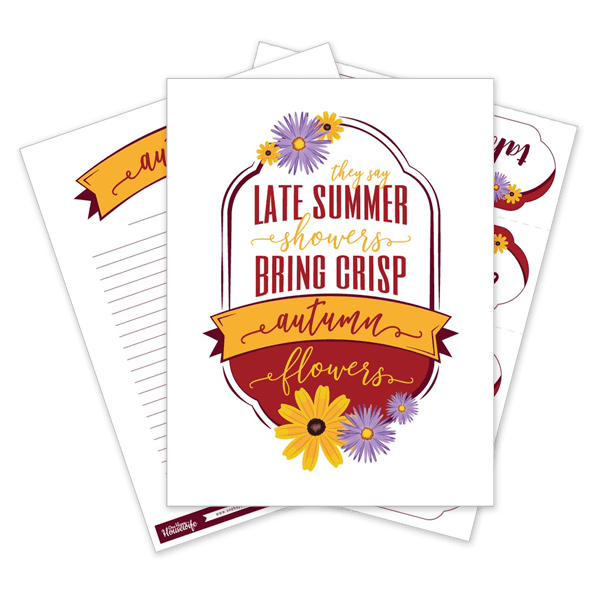 MORE ABOUT THIS FALL PRINTABLE PACK
This fall printable pack is inspired by the beautiful flowers of autumn and includes the following printables:
"They Say Late Summer Showers Bring Crisp Autumn Flowers" Frameable Sign
An autumn flowers themed to do list
A set of labels for labeling gifts, goodie bags, snack and appetizer trays and more
A "Thankful That My Plate's Full" place mat
A set of foldable table cards which are great for large family gatherings
DOWNLOAD THIS FREE FALL PRINTABLE PACK
If you are already a subscriber, simply click the button below to download this printable. When you open the printable, it will request the password that was sent to you in your welcome email. If you forgot the password or cannot find it, click here to have it resent. If you are not yet a subscriber, you must first subscribe before being able to access this printable.
DOWNLOAD THE FALL PRINTABLES
DON'T HAVE YOUR PASSWORD YET?
Sign up below to get access to this printable.
Fun & Free Printables
When you sign up to become a newsletter member, not only will you get access to my free printables, but you'll also get my latest quick & easy homemade recipes, homemaker tips, and tricks, and more delivered directly to your inbox each week.
Are you already a subscriber but forgot the password? Click here to have it sent to you again.